I asked Ariel to share some of her thoughts on today's update featuring the work of Drago B, and on 18 years of Restrained Elegance.
This is what she said:
To celebrate Restrained Elegance's 18 Anniversary, we're very happy to welcome a new artist to the Restrained Elegance family, and to show you what I hope will be the first of many of his lovely movies to appear here. Welcome, Drago B.
I've been working with Drago since 2014, when he first hired me for a stills shoot. His interests include corporal punishment and exploring Dom/sub dynamics, so naturally, I loved working with him, and was delighted when he moved into movie production a couple of years ago. In the intervening years since we first met we've become friends, and I'm a huge fan of his work.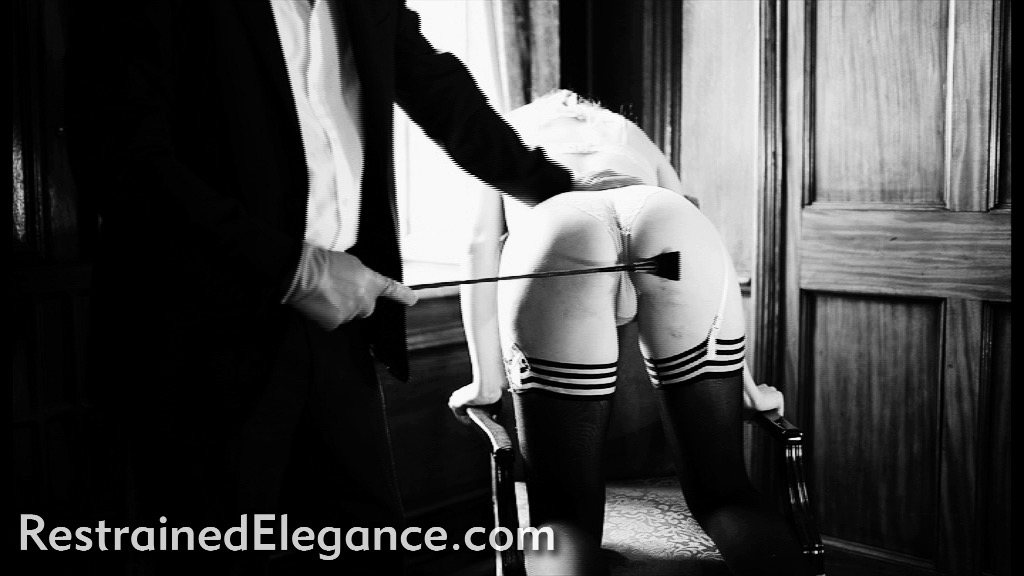 Initially, Drago made his films available for free on Vimeo, but like Hywel before him, his account was shut down for being too pornographic. I was offended on his behalf, as I'd been on Hywel's. Though both of them are, I'm sure, perfectly capable of shooting excellent porn, neither of them had uploaded anything onto Vimeo that'd have been out of place in a Hollywood film. Hywel, of course, has Restrained Elegance to host his work, conveniently behind a paywall, and under his own control where it can't be censored. Drago had no such place to for his movies. So both Hywel and I were grateful and honoured when he offered his films to Hywel, to appear on Restrained Elegance.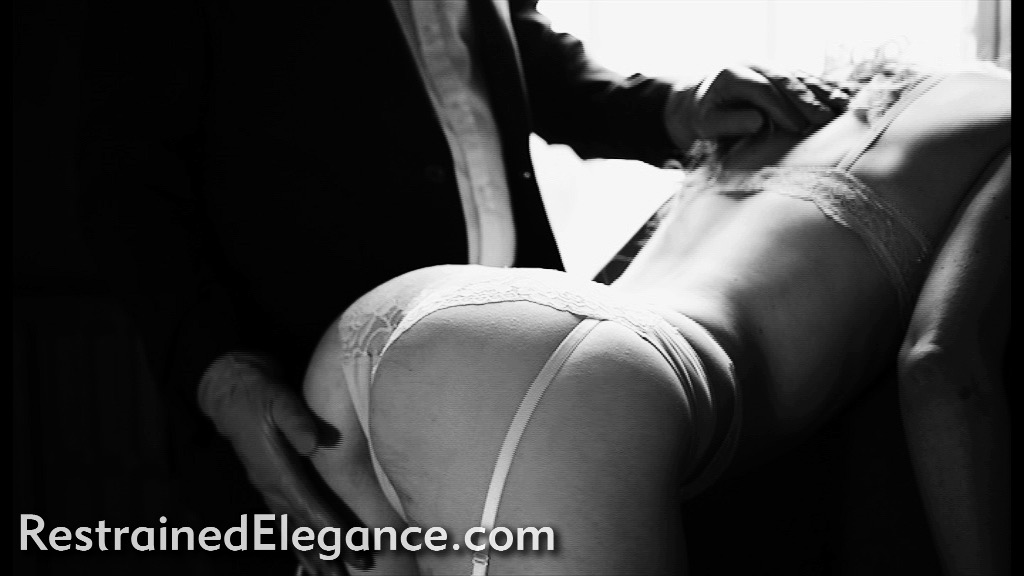 I've always been impressed by the way in which Hywel has welcomed contributions from other artists on Restrained Elegance. It reminds me of what a decent, collaborative and community-minded human being he is. And it speaks very highly of Drago, that he offered his work to Restrained Elegance for free, because he wants it to reach an appreciative audience.
And I do hope that you, like me, will be part of that appreciative audience. Drago's work doesn't feature a lot of bondage, since it's more focused on CP, but to my mind, what he does especially beautifully is to make work that conveys how BDSM feels from the inside. The way in which it can feel like the most complete, satisfying form of communication. The sense of connection, warmth and affection between the participants, which is easy to overlook in favour of the more obvious elements of BDSM. I especially like the way Drago concentrates on the enjoyment of the submissive, which is an almost entirely absent theme in traditional CP productions.
Drago's work is romantic, and sensual, and he's one of my favourite people to work with. As, of course, is Hywel, who has carefully piloted his little personal project to commercial maturity over the last 18 years, with all the integrity of an artist, and with the bare minimum of business sense (Really. We have a lot of lenses. There's no possible commercial justification for them. Ditto all the extra cameras. It's a puzzle). Restrained Elegance was one of the first websites that gave me the feeling that my sexual identity was ok, and over the years, we've heard from many people who've said the same. That feels valuable, and I hope that we can continue to help people feel this way for many years to come. Censorship and regulation have been an ever-increasing threat to Hywel's venture over the last few years, as has industrialised video piracy. The support of honest people like you who've been prepared to support our shared vision of romantic, beautiful BDSM, is the reason that Restrained Elegance has reached the age of 18. Thank you to you all.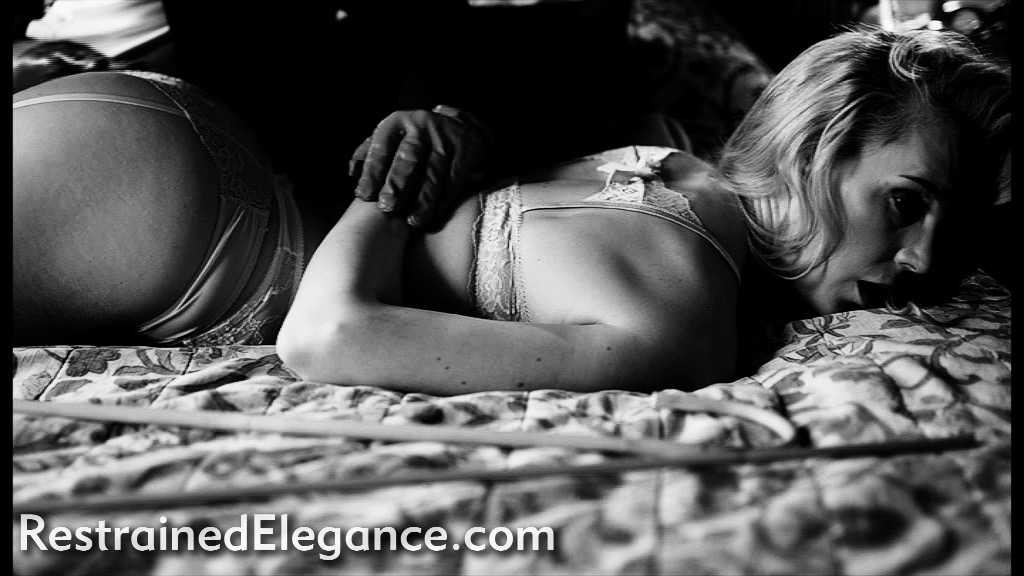 And with Drago joining Hywel, Kate, Steve, Merlin, Sheep, me, and our other friends and colleagues from around the world, we'll hope to keep bringing you work that will delight you, as it delights us.
Happy Birthday, Restrained Elegance. And congratulations to Hywel, who is braver, and kinder, and more full of integrity than any man I'd ever have dreamed of being able to marry. And who is, I think you'll agree, a remarkable BDSM producer. May Restrained Elegance enjoy journeying towards middle age, just as its crew are.
Ariel Anderssen