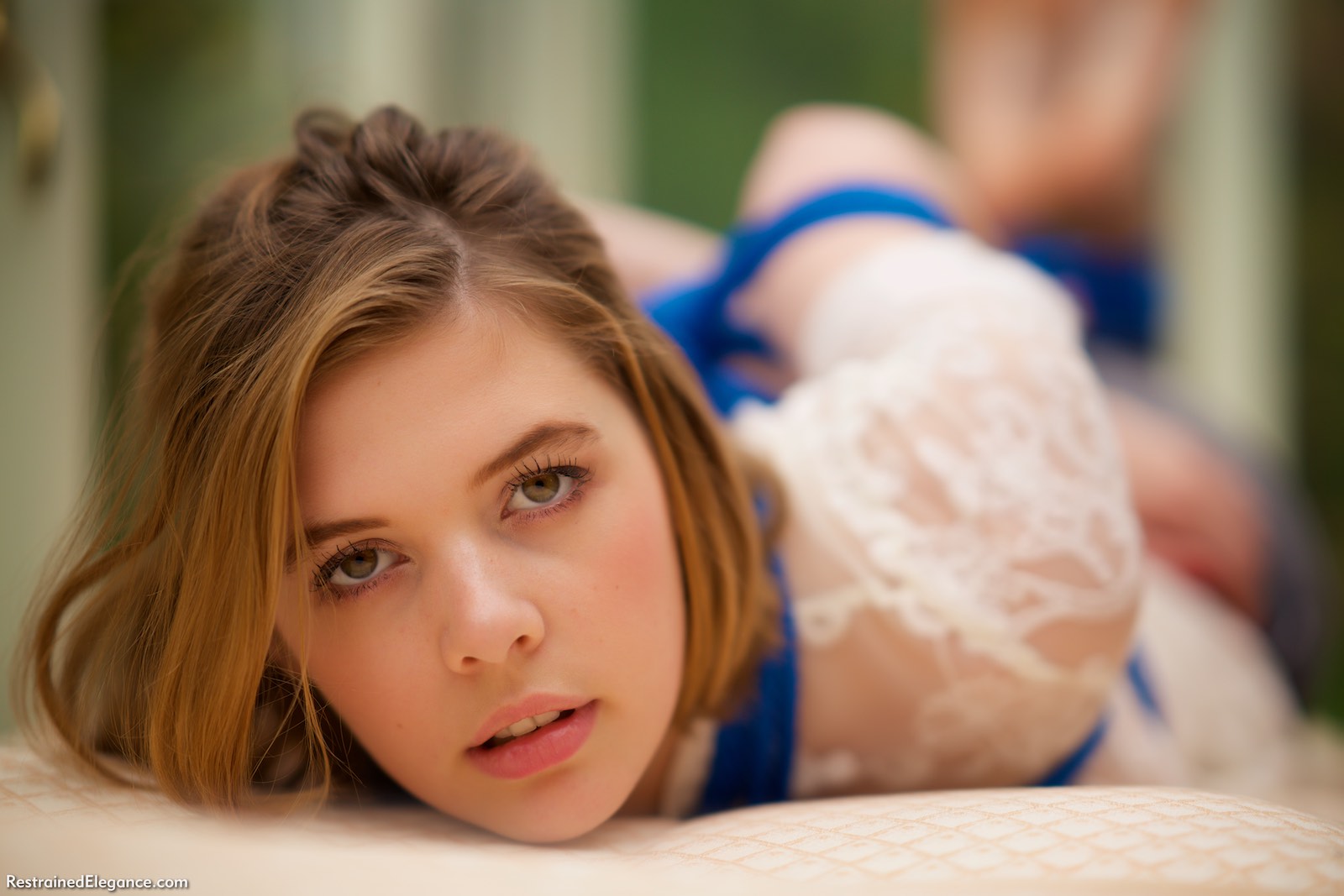 Hi Everyone
Today we're introducing a new shopping cart system (the same system as EleganceStudios.com uses) for people who prefer to purchase sets individually rather than get them all with a Restrained Elegance membership. We're keeping the old cart system for old sets in parallel. (With 5000 sets on there it's too big a task to port it all across in the absence of an automatic data transfer system).
It'll now be possible to purchase a set individually on release day, rather than waiting anything up to a couple of years for it to appear on the old system.
The new cart is a more modern system which is a lot easier for us to maintain. It also allows us to include the full-sized JPEGs for each set as well as standard size for the first time. Both are included when you purchase and download a set. (The full sized versions are in the "full" subdirectory, naturally enough).
Videos are in full HD MP4.
I know many people prefer to buy individual photosets and videos than get a subscription.
We've been trying for ages to catch up with posting sets on the old cart system (Classic Restrained Elegance).
That system is old, but flexible… the downside is that the data entry takes a long time. I've been paying a friend, Stefan, to add stuff to the cart for me for at least the past decade. Bless him, he's religiously managed to find half an hour or so almost every week for TEN YEARS to do just that, but catching up just doesn't seem feasible. At least not without me spending literally weeks of Hywel time to do it, which given I have to shoot and edit new stuff isn't feasible either.
Although the new cart isn't as flexible, it *is* a lot faster to do the data entry. We can only have one pic to illustrate each set on the cart product page but that's OK, I'll live with that.
I'd have done this a couple of years ago except that I was hoping for a possible automated way to transmit data from our content management system direct to the shopping cart – meaning only one lot of boring data entry for both cart and membership site. I've just bitten the bullet and done the data entry by hand for a couple of months of updates. It wasn't too bad- much quicker than the old cart.
So from now on you'll be able to purchase photosets and clips from the shopping cart on release day.
Follow the updates here: http://www.restrainedelegance.com/whatsnew.php and you can see a "Buy This Set" button for each update.
I've gone back as far as April for new sets. I'll be adding new sets to the cart as I update the main website, and I'll work my way backwards until I catch up with Stefan posting older sets to the archives and the old cart system working forwards.
The latest content will go to the new cart. Old stuff stays on the old cart. There's a few gaps especially in the archives; I'll fill those in as soon as I can.
I've put links on the preview tour What's New page to the cart entries for archive stuff as well. All 5000 old sets will eventually get linked that way- I'll add the link to each set as sets come up in the members' archive. There will be gaps sometimes in the archive links where sets were uploaded in multiple parts originally or where formats don't play well with the cart systems.
I hope this will be much more convenient for those of you who want to purchase sets individually. The new cart should all be up and running and working- it is the same cart Elegance Studios uses- but if you do find any oddities or spot incorrect links etc. please let me know. Having two carts is not ideal but it seemed like the most sensible solution.
Cheers!
Hywel