Hi Everyone!
If you've been following us on Twitter, you might have noticed that Ariel and I have both been having lots of fun making custom videos.
We realised that with both of us offering customs, people are probably confused about what the difference is, given that we're married to each other and live in the same house and everything. Then we realised that even we were a bit confused, too!
Who should you book your custom through? Ariel or Hywel?
So here is a post which we hope will clarify.
Executive Summary
For simple videos starring Ariel recorded in one or two long rolling takes, get Ariel to shoot them via AskArielStudio.com.
For grander or more complicated films shot in cinematic style, contact Hywel via EleganceStudios.com.
The More Complicated Version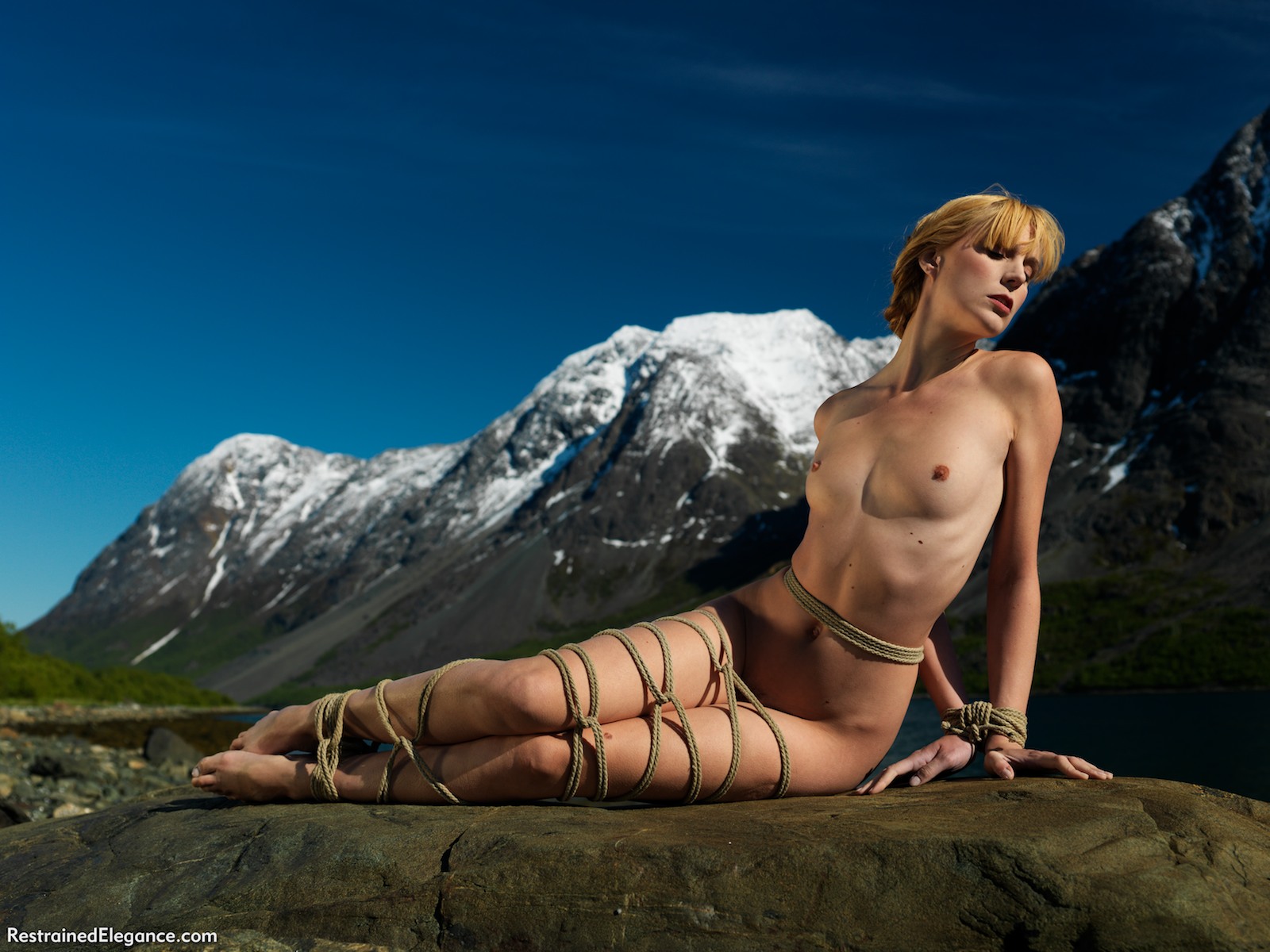 Hywel shoots customs with the full apparatus of a RestrainedElegance.com shoot. That means using the RED digital cine camera which is capable of some absolutely awesome results (the same camera is used for Hollywood feature films shown at your local cinema).
Along with that goes stylish lighting, microphones on boom poles, and a very cinematic shooting style- lots of short takes, lots of camera angles, great closeups- very dramatic and stylish. It looks more like a film or a high-end TV drama than fetish videos you usually see on the web.
But this style is also slow to shoot, needs a fair bit of planning in advance and a lot of time in post-production to colour grade the RAW footage and edit the films together.
That means it is more expensive to shoot this way. It takes more people and more time. The results, as I hope you'll agree, are stunning. But it takes time and therefore money to get there.
If necessary we'll hire locations, hire other models, hire crew, buy specific bondage gear, or hire a van to take us all to the locations, and organise everything. We often shoot customs with models other than Ariel, too. On those days, Ariel's usually doing the bondage rigging and Hywel is doing the camera work. Sometimes we have friends help out as extra crew too if the shoot is particularly demanding.
Hywel's customs are designed for high-end productions for when you are after the very best quality bondage that anyone will make you on the web today. But they are not cheap.
Hywel can give you a break on the cost if the resulting film is suitable for him to put up on his websites. That means elegant, barefoot bondage (RestrainedElegance), bare foot fetish (SilkSoles), or long dramatic feature-length BDSM films like Pony Girl (Elegance Studios).
Hywel can shoot your film for you even if it doesn't fit on one of the sites, but then he has to charge to cover his time, rather than making his money from selling the film afterwards. This adds even more to the costs and may stop it being a cost-effective option for you. But if you want the best quality that's definitely the way to go.
If you want the best quality, especially if your custom video features elegant bondage, bare feet or a complicated story, Hywel is your best bet.
CLICK HERE for details at AskArielStudio.com.
Ariel shoots customs on a Panasonic bridge camera, with no boom mic, in whatever light happens to be around. She originally started shooting customs that she could film in her bedroom at home or in her hotel room when she is on tour.
She usually shoots them herself, which means that the style is more one-rolling-take with her talking to the camera rather than the very cinematic style which Hywel's shoots use.
She also shoots bondage stuff (with Hywel stepping in to do the tying and the camera-work) or shoots with our kinky neighbour Zoe, but it is still shot by pointing her camera at the scene and hitting record.
This is a less labour-intensive and time-consuming style in which to shoot. So even where she does need to have other people involved to help out, the shoot can usually be done more quickly, with less pre-production planning and less post-production time as well.
As you'll see from her Clips4Sale store, Ariel also sells the films afterwards sometimes.
But because her films are so much quicker to shoot, she can probably do you a better deal on a film which is more personal, too.
So if you want her to talk to camera as if talking to you, mentioning your name, or wearing a combination of clothes that wouldn't sit well on Restrained Elegance, or stuff that Hywel's sites just doesn't cover… like Ariel dominating the camera, or pantyhose fetish, or brushing her hair… Ariel will be able to shoot it for you much more cheaply than Hywel.
If you want something more personal or specific which Ariel can shoot for you, and you don't need the full cinematic treatment, Ariel is your best bet.
Don't Know? Still Confused?
If you don't know, you can always contact either one of us, describe your idea, and we'll suggest which of us would be better to make it for you and how much it would cost 🙂