Had a fabulous day shooting with Ariel at The Facility UK studio near Birmingham.
We were filming the middle section of forthcoming EleganceStudios.com film "In The Dark" – this was the bit shot in actual darkness!
Here's a quick framegrab from the video behind the scenes while setting up, by the light of my head-torch: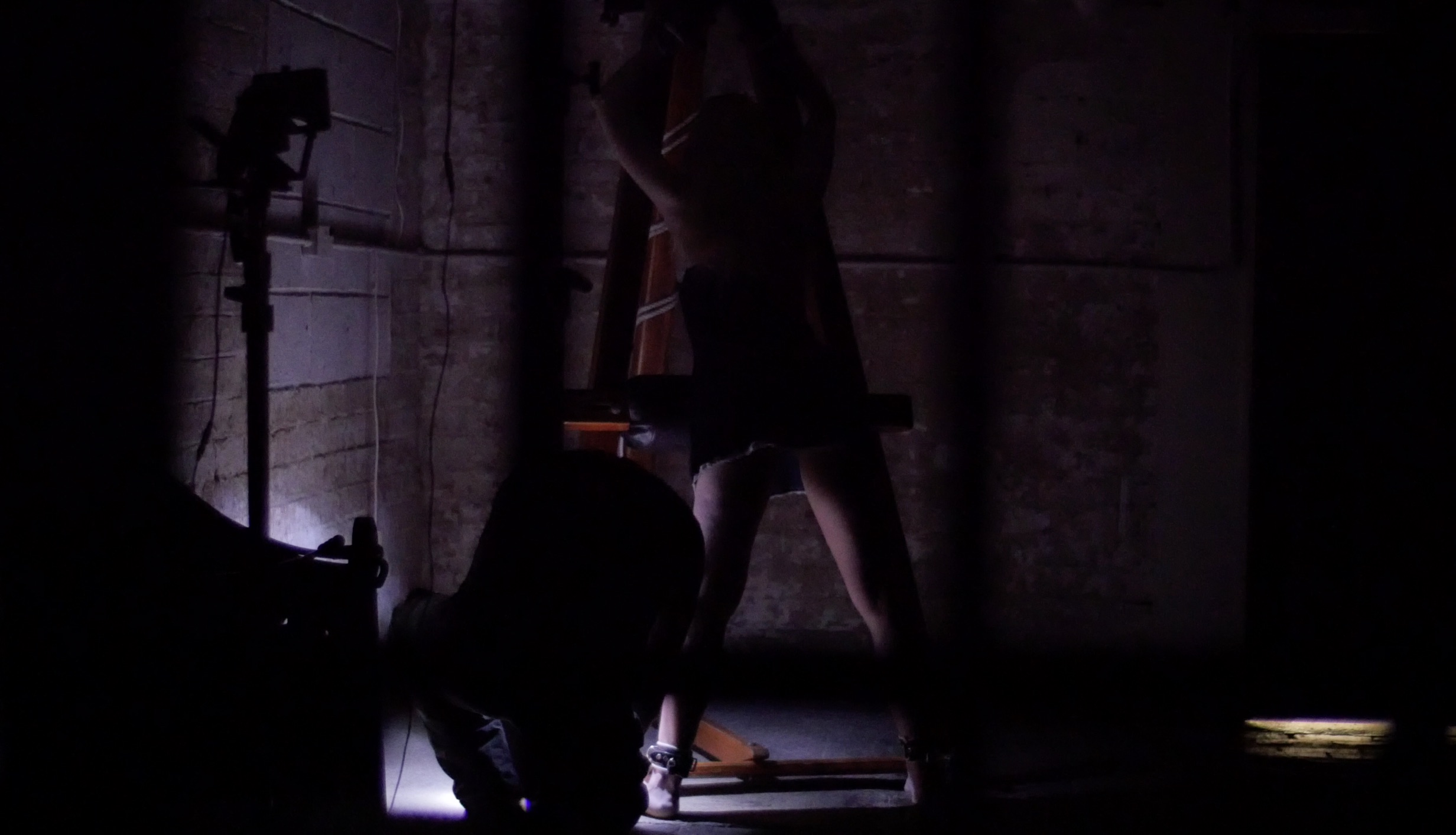 Here's a Hywel's eye view of the action (taken with my iPhone using eyepiece projection, through the LI monocular I was using to see through):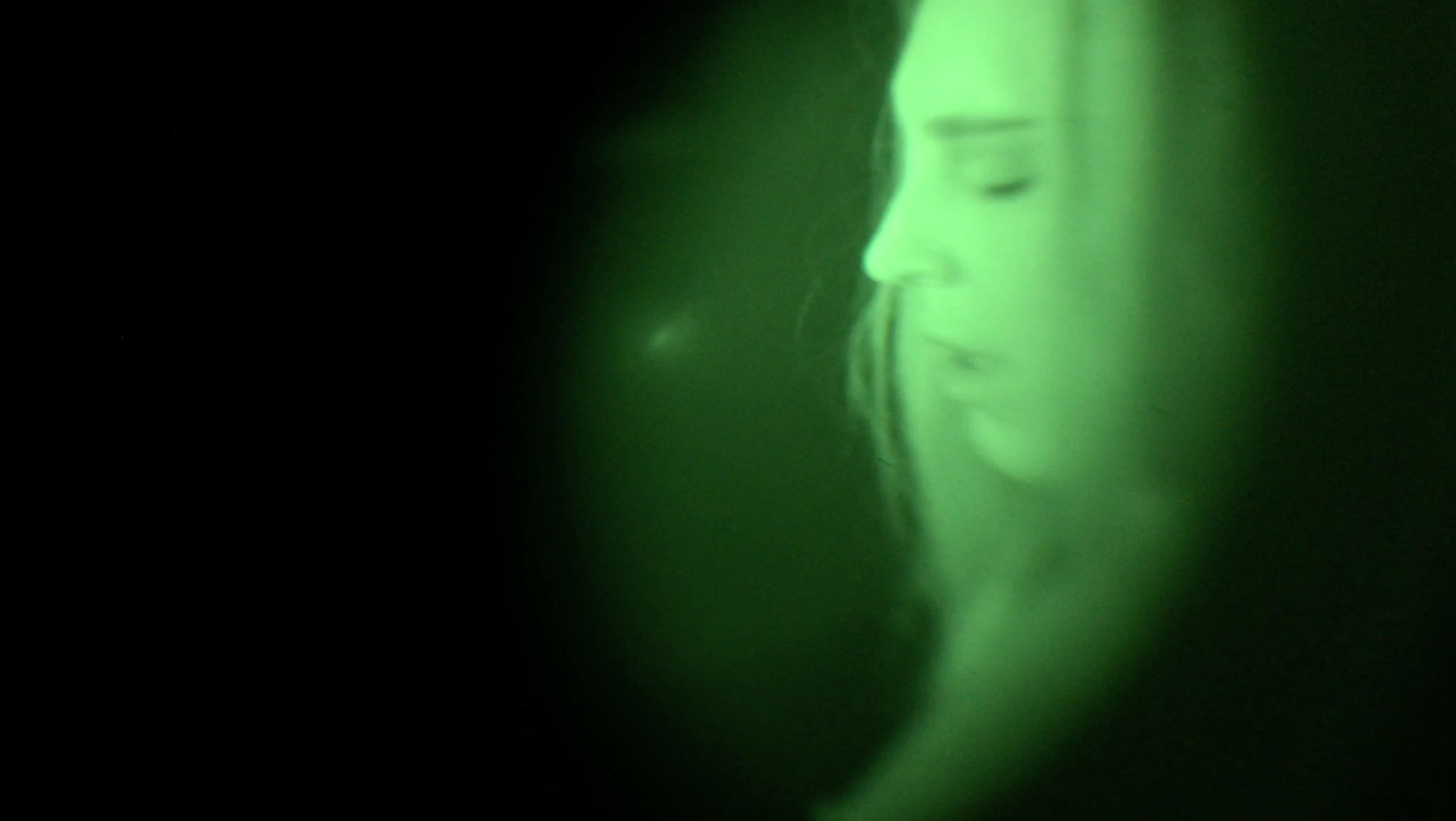 Here's the camera's eye view- shot in Infrared, lit using two security camera infrared LED lights: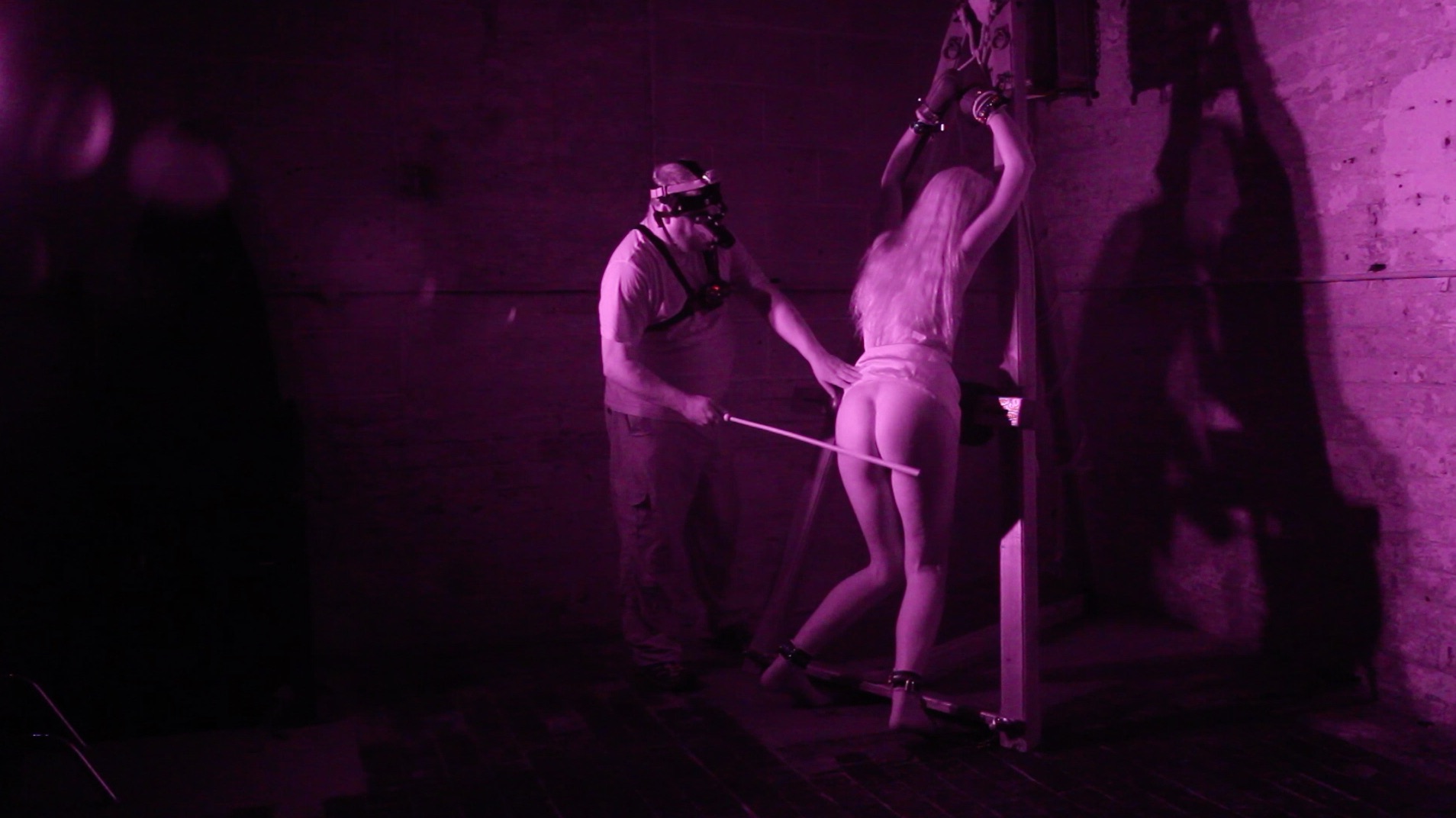 And here's the view of a camera shot with an f/0.95 lens at ISO6400… in other words, and Ariel Anderssen's eye view of proceedings! It really was DARK in the room. The little bit of spill you can see bottom right is the light leakage from under the door, which you could barely make out with the naked eye (at least until one got completely dark adapted). And finally here's an interlude shot in full spectrum, under a UV light rather than an infrared one:
Now we've got to shoot the beginning and the end of the movie, which we're doing at a different location hopefully next week!
Exciting! And it was really hot torturing Ariel when she couldn't see what was coming!
Hywel