Hi All,
Our first attempt at the "D and BDSM" idea crossing tabletop roleplaying with BDSM and round-the-table dirty talk with cinematic filming worked out far better than I'd any right to imagine.
You can watch the trailers for part one and part two of Faye's cosplay dungeon adventure or buy them here: part one or part two (released on Friday 22nd November 2019, which is tomorrow as I'm writing this).
I'm thrilled with the way it turned out, so I'm going to make more. Faye and I had some ideas about which models might be interested, and sure enough they were jumping up and down with enthusiasm when we posted about it.
So I'm just setting out ideas for characters they could play. We need vivid personalities who will be proactive, getting themselves into a lot of sexual and BDSM adventures.
Here are a few thoughts.
N.B. Images are grabbed from Google without attribution, sorry – hopefully the artists won't mind me using them as a mood board as a jumping-off point for costume ideas.
We've got plans for a two-girl shoot with Faye as a story sequel but I think I need to do one more solo shoot to fine tune the shoot workflow first. So looking at introducing another main protagonist character with her own storyline set in the same Duchy first.
Slave of the Sorcerer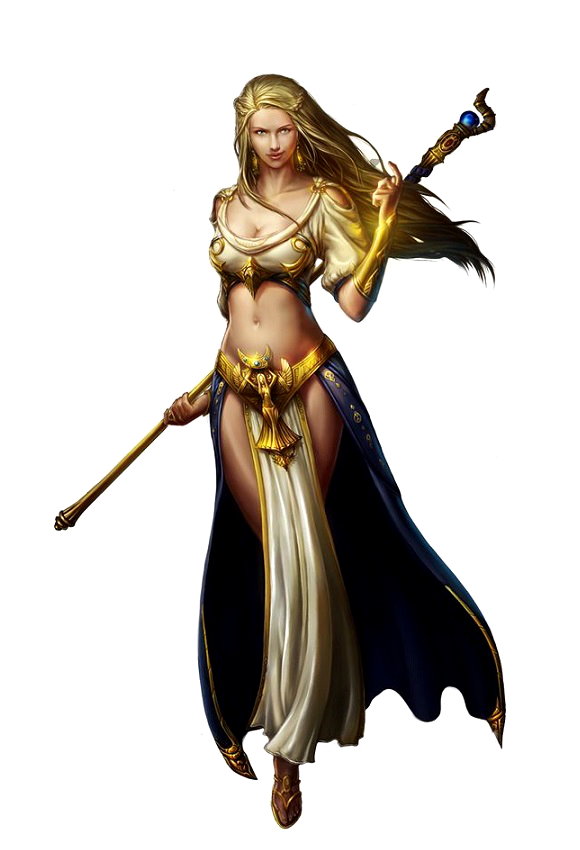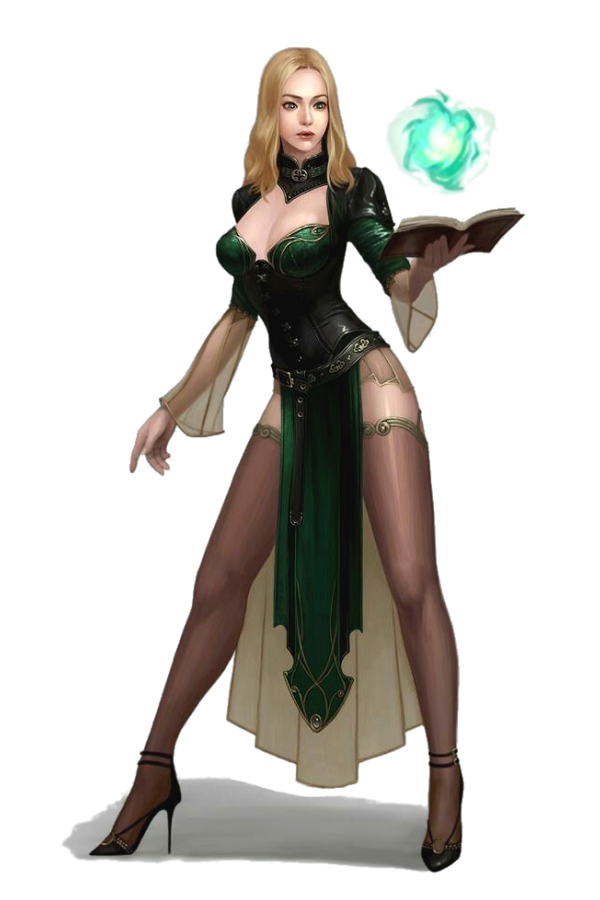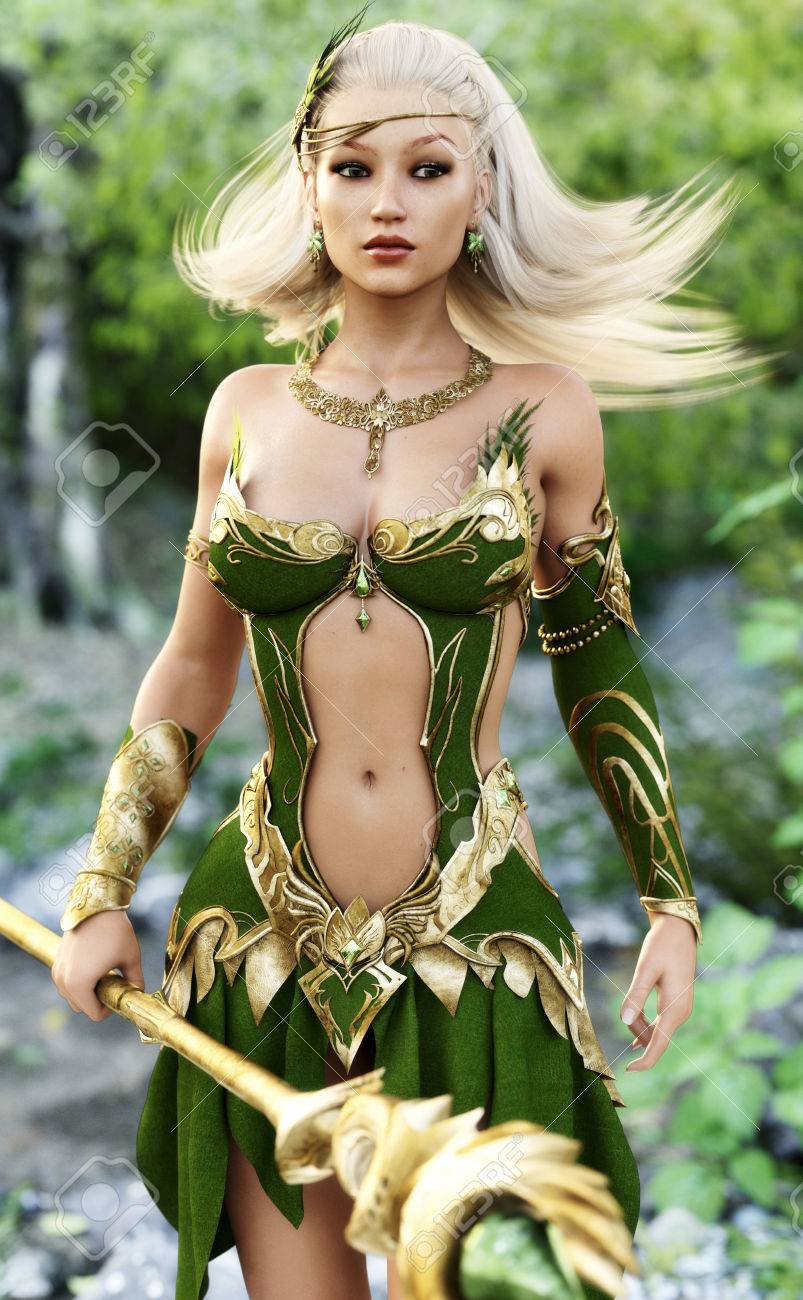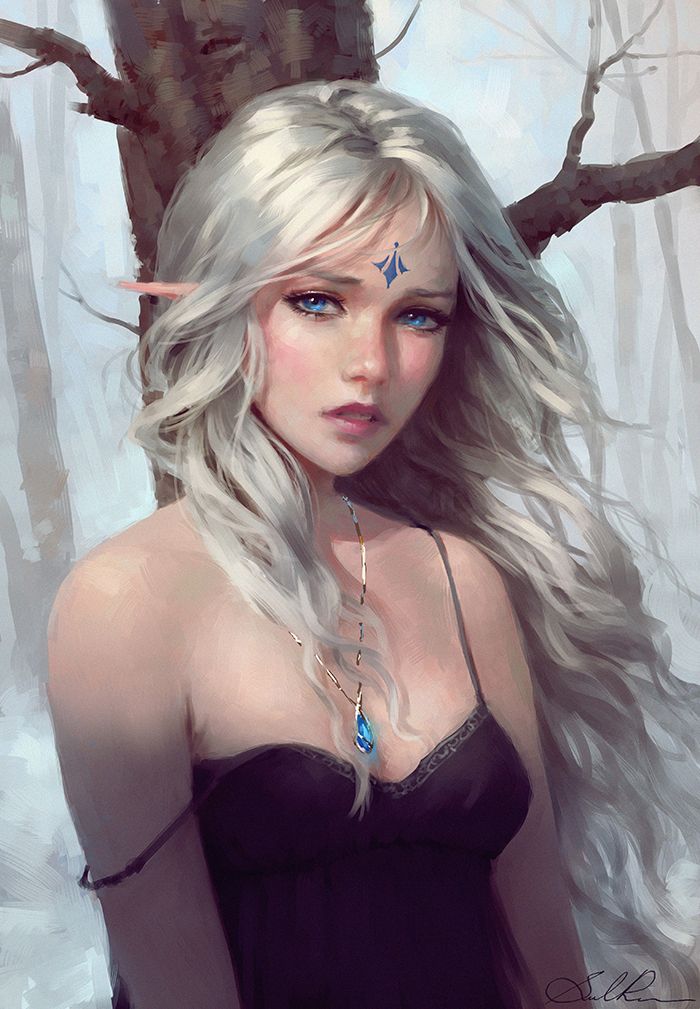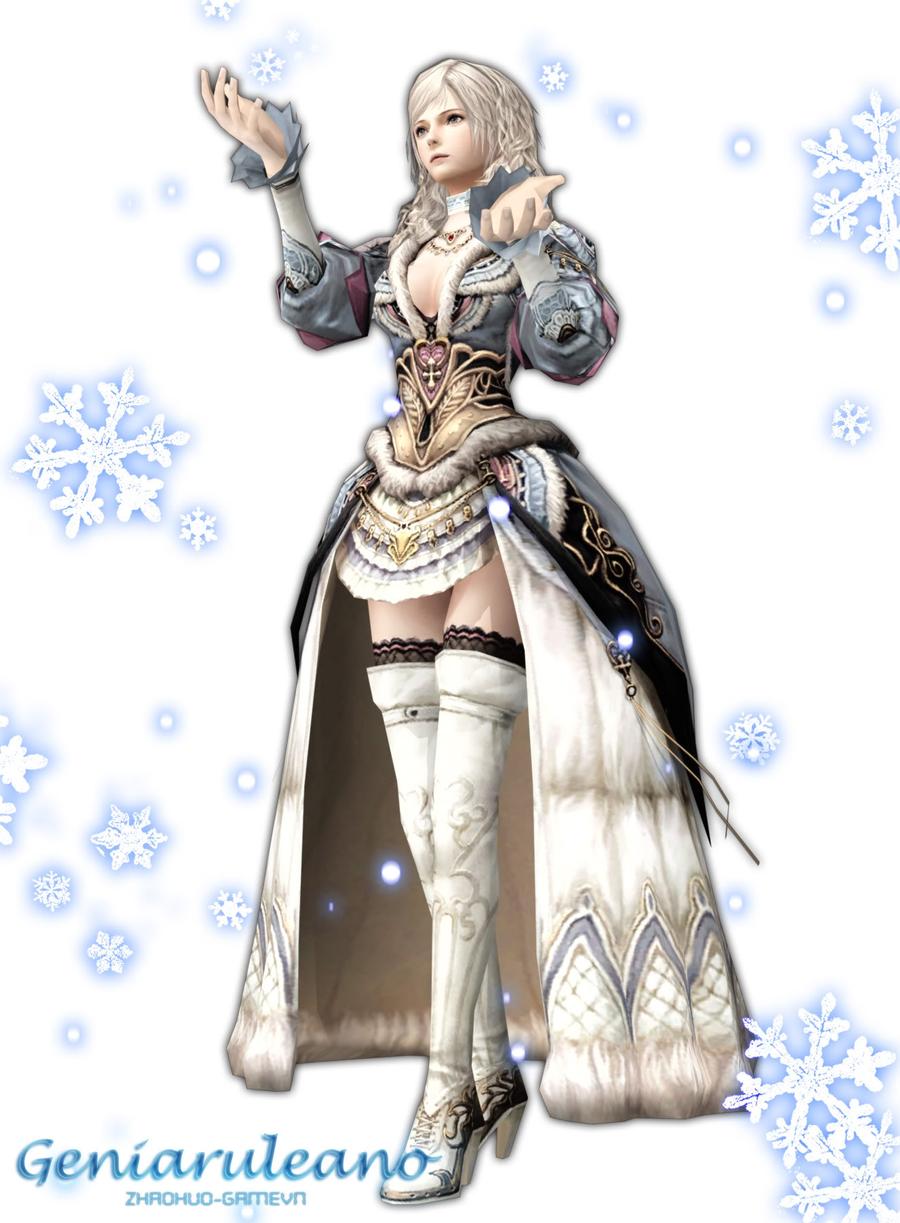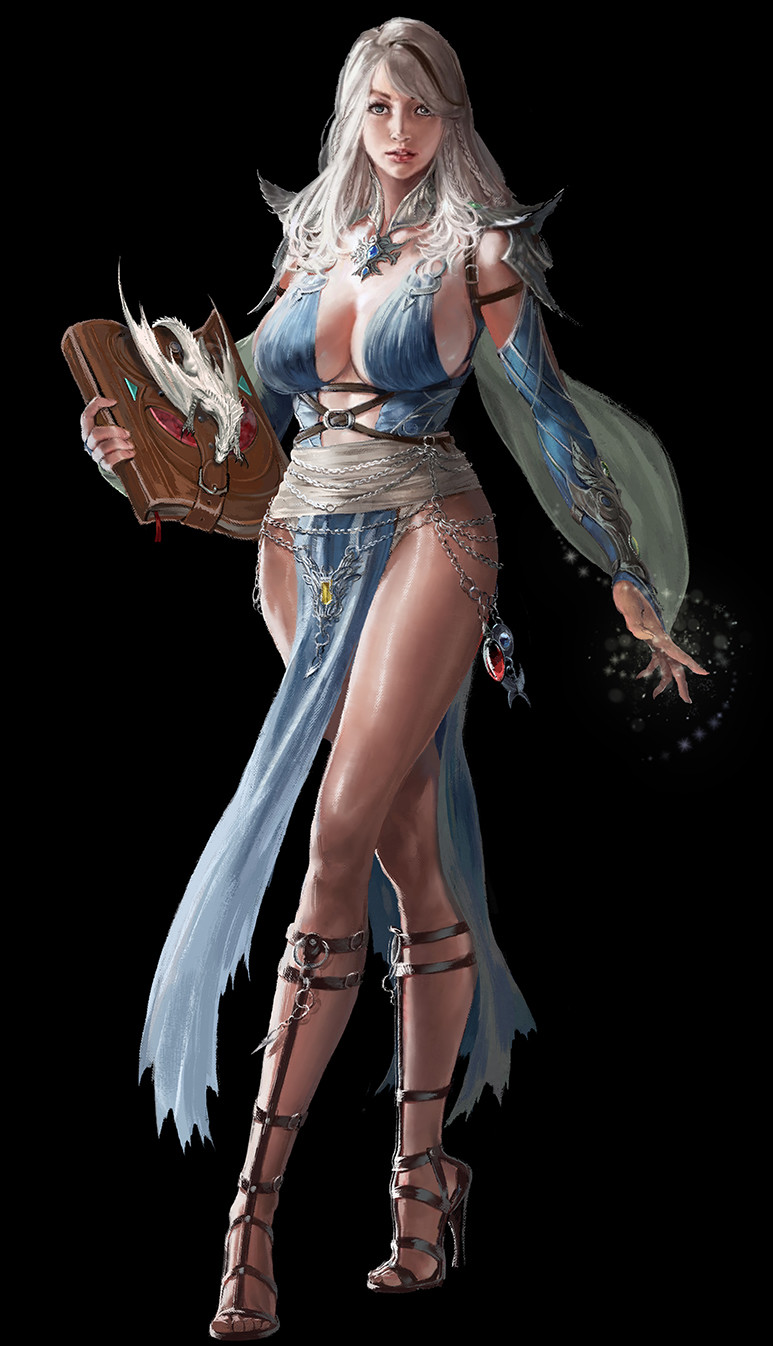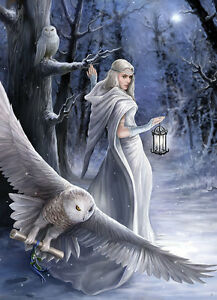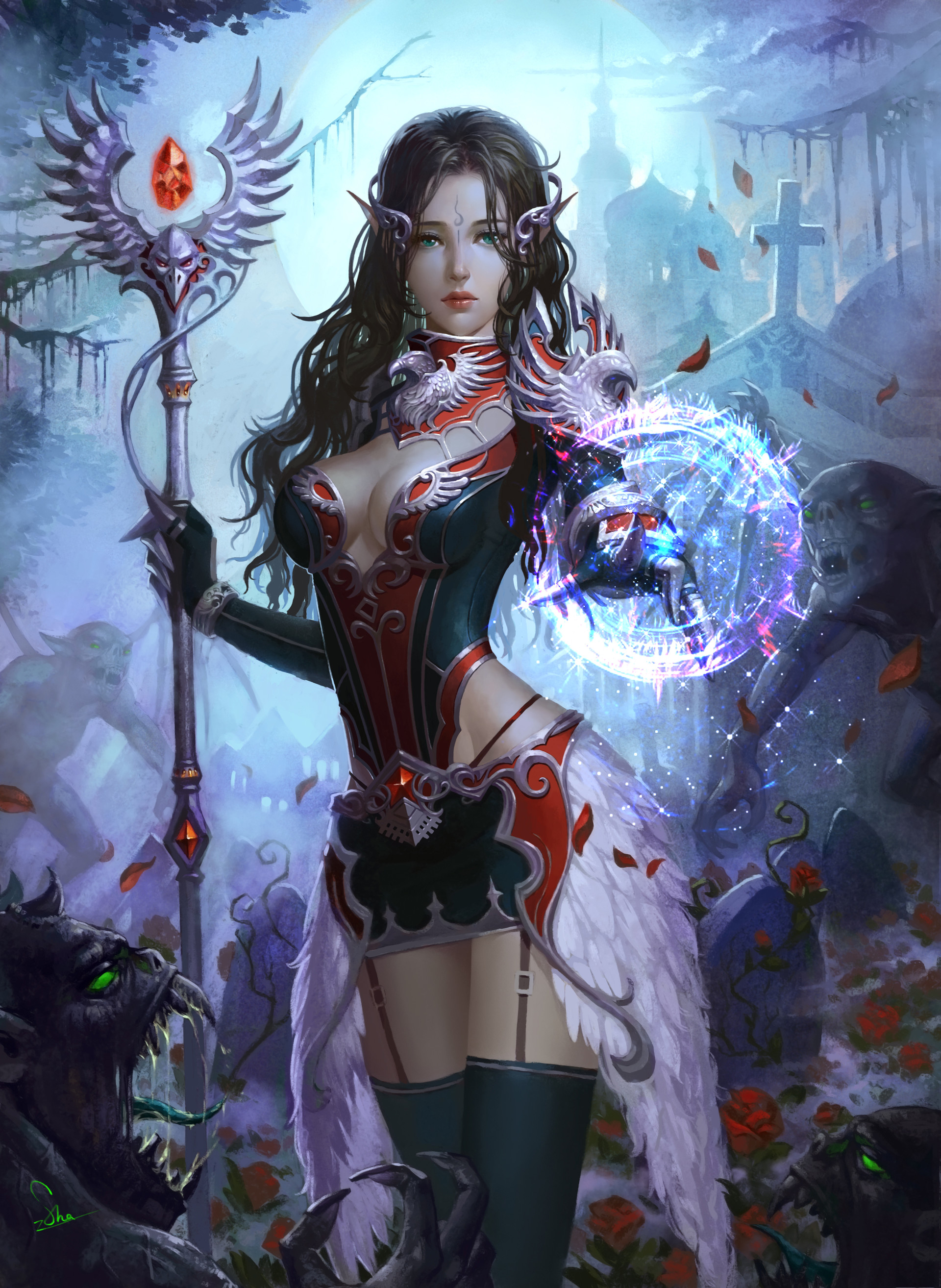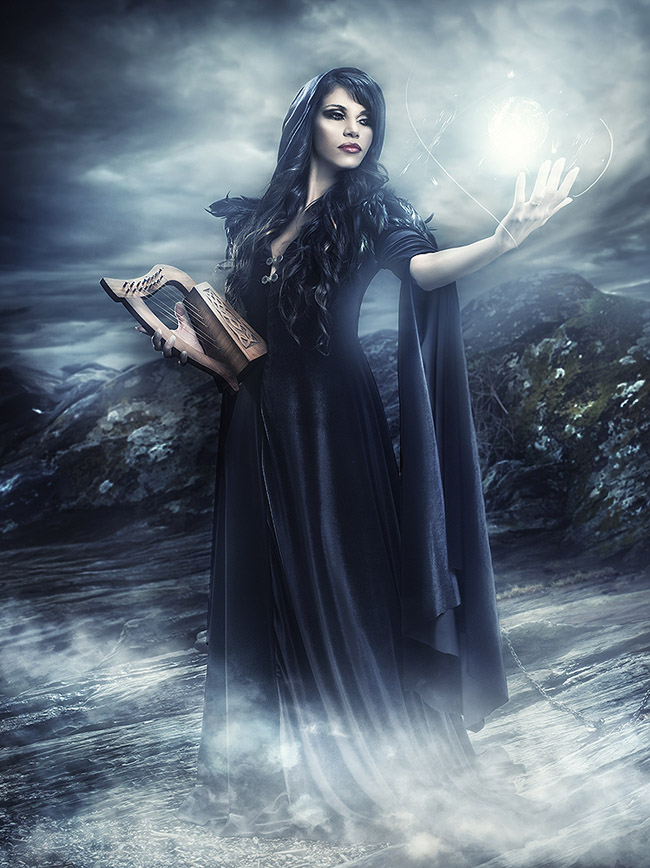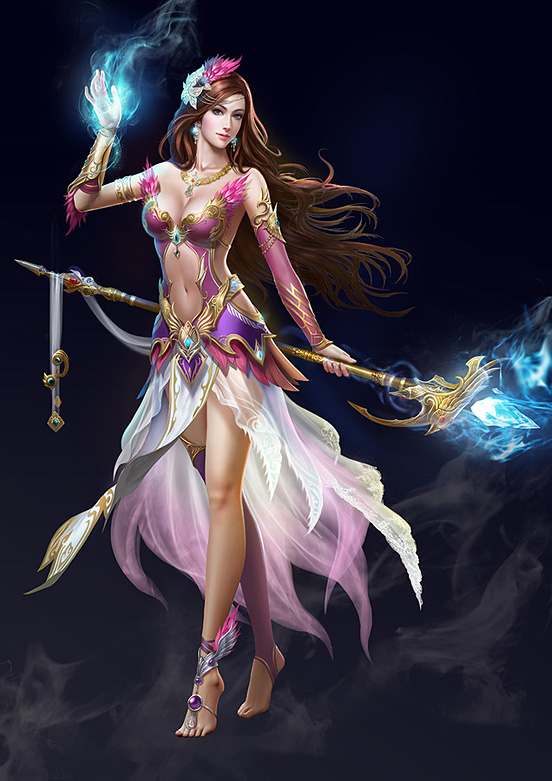 Kidnapped and held as a naked sex slave by a wicked sorcerer, she manages to call up a demon in the sorcerer's summoning circle and seal a pact with it. It breaks her free of her prison and grants her great magical powers. Once she has mastered them, she will be able to return to the wizard's tower and take her revenge upon him. But first she must complete a quest, of sorts, to grow her magic.
For the demon she summoned was a succubus, a demon of tantric sexual lust. Her own powers will grow as she drains sexual power from her foes. If she has no connection with a foe's source of power (either their blood-line or their magic) her own powers will not function against them at all. If she manages an indirect connection, like having swallowed the come of a member of that race or having made someone who uses that power source orgasm whilst they call up it, she can exercise her full powers against them. And if she has done that directly to the individual involved, she will be able to overpower their defences and have advantage against them in any physical or mental battle.
She doesn't know either the sorcerer's bloodline or his source of magical power, and it would be far too dangerous to confront him now (even if she could seduce him, his power would overwhelm her at this point). So she must seek out as many different bloodlines and sources of power as she can, and lure them into having an orgasm and either her being able to swallow their come of make them use their magic as they orgasm. Each bloodline or power source she consumes will make her own powers grow!
Betrayed by the Flesh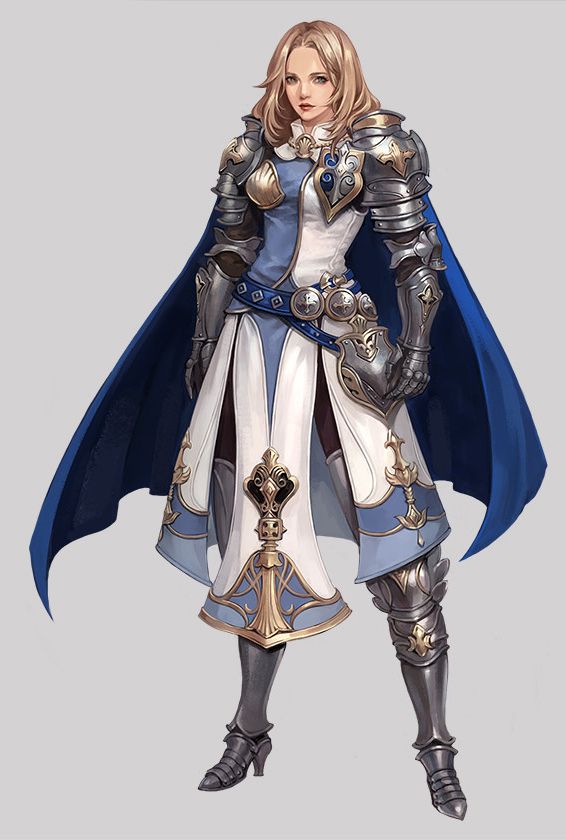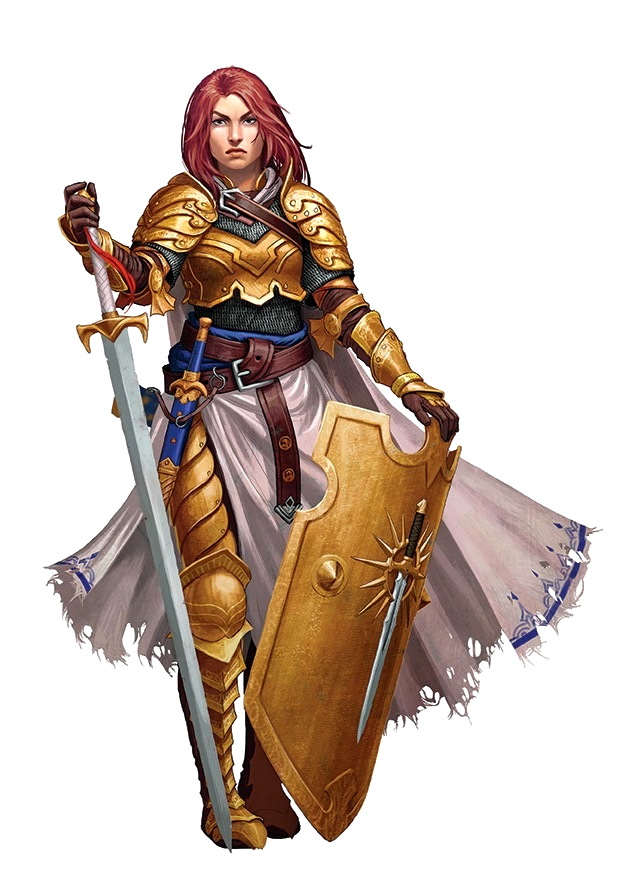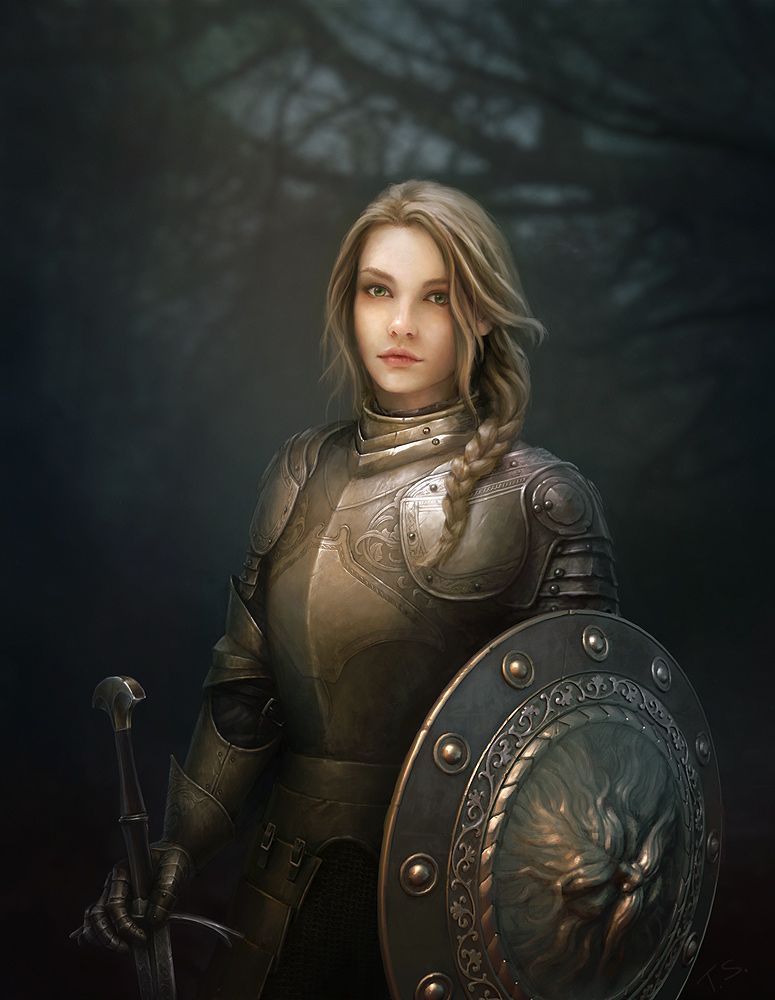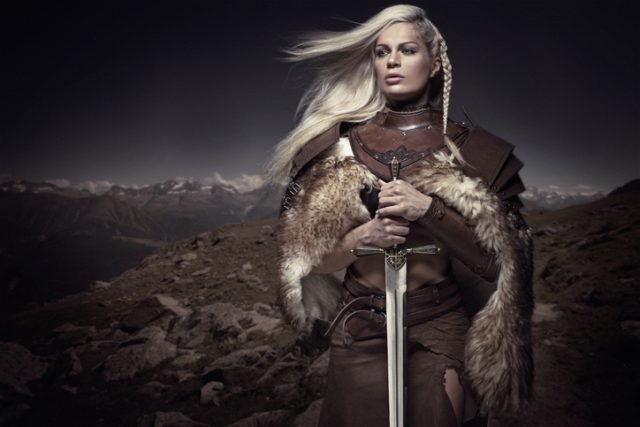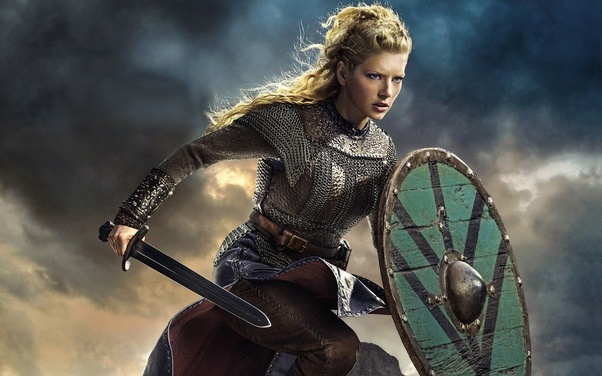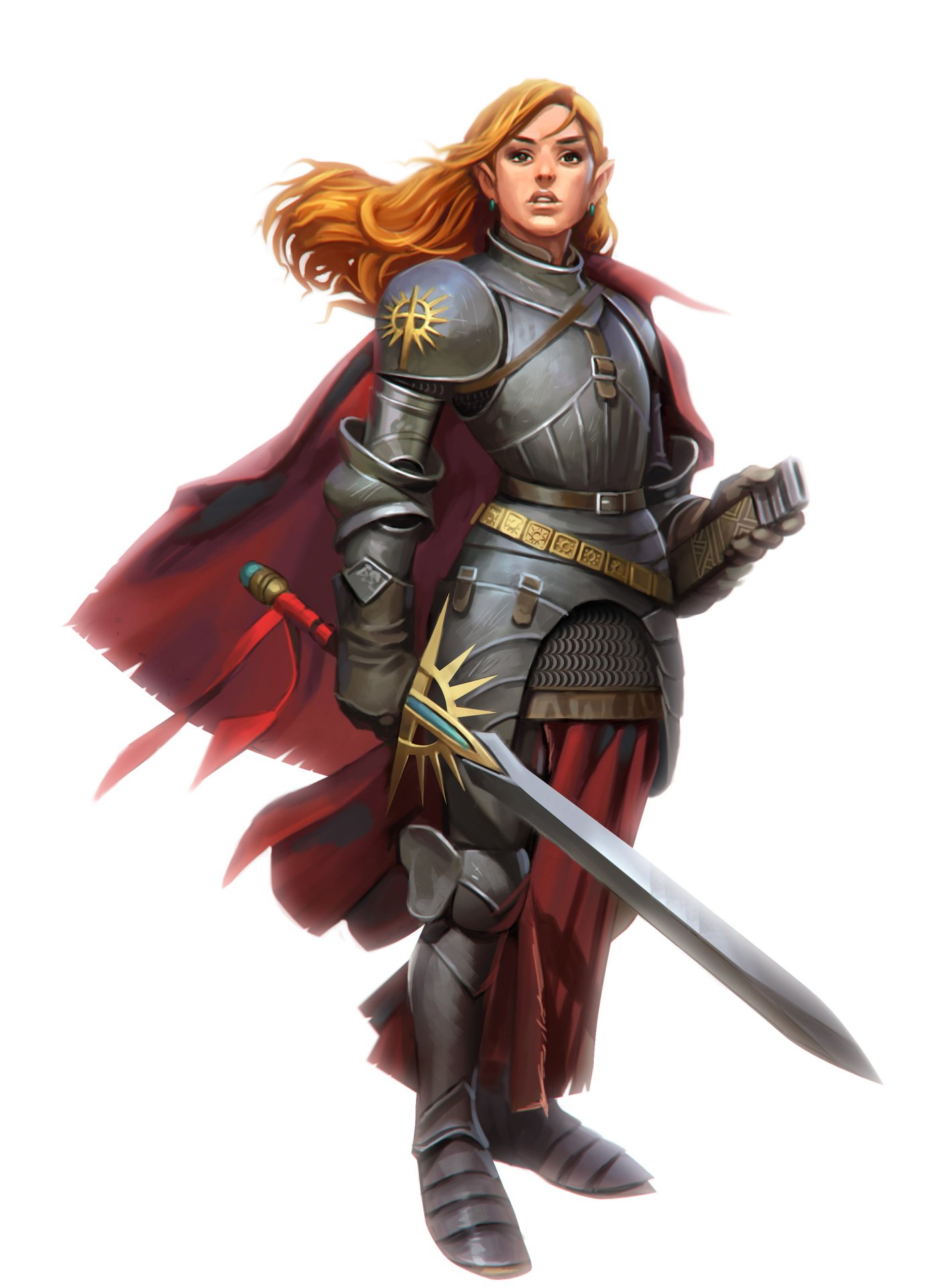 She tries oh so hard to be good and disciplined. Her intents are noble and pure. And yet she cannot resist the call of her flesh. For in her veins runs the blood of lustful, wicked spirits/fae/demons/dragons. She betrayed her duties for carnal pleasure and her home town fell as a result. Now she is on a quest for forgiveness, hunting the monsters who destroyed her home, but always just a hair's breadth away from falling into a frenzy of carnal lust and betraying herself once again!
This would suit a more barbarian/warrior/ranger/paladin sort of character.
What she cannot deny is that the rough sex and BDSM feeds her demonic bloodline – each time she succumbs, she becomes energised and even more powerful… it is SUCH a temptation!
The Femme Fatale (aka Compiling the Kama Sutra)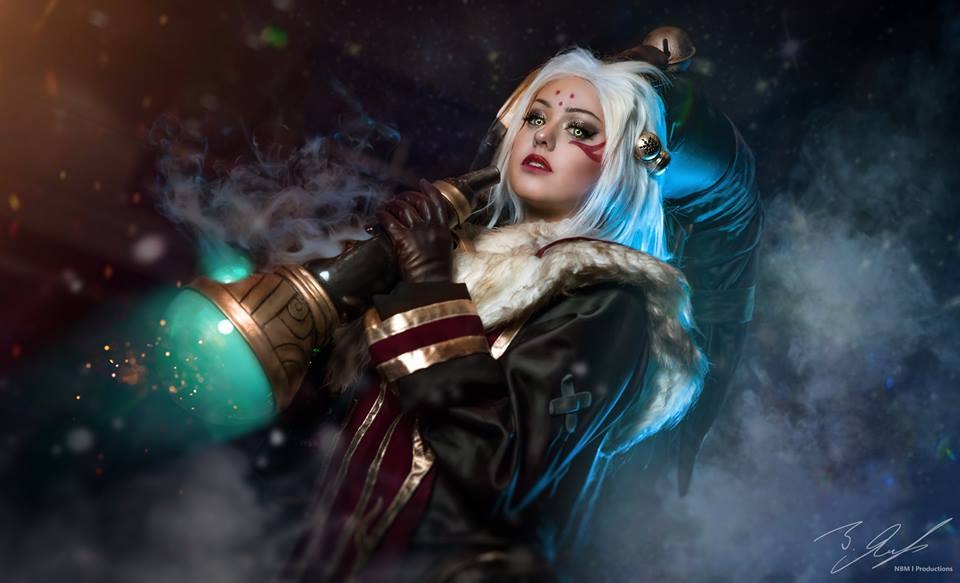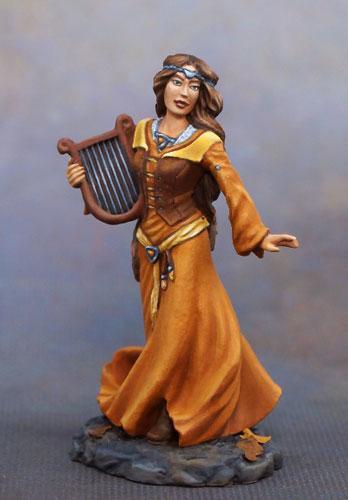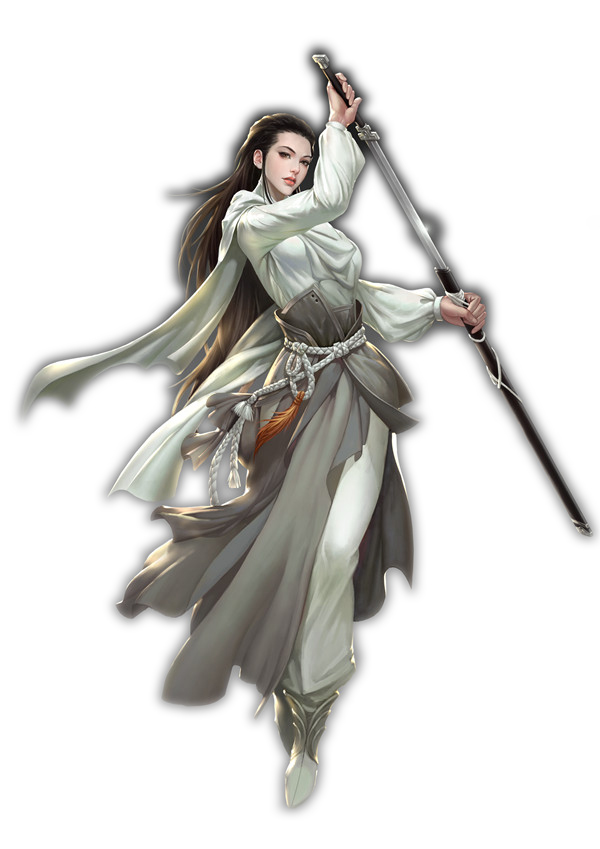 A scholar or member of the college of lore, she has been sent to the duchy as a spy/investigator to get to the bottom of strange goings-on and rumours of slave trading. She has a healthy libido and has a sideline… she is compiling a fantasy version of the kama sutra! She therefore wishes to indulge in sex with as many people (and creatures) as she can, and will make careful notes….
The Vampire Hunter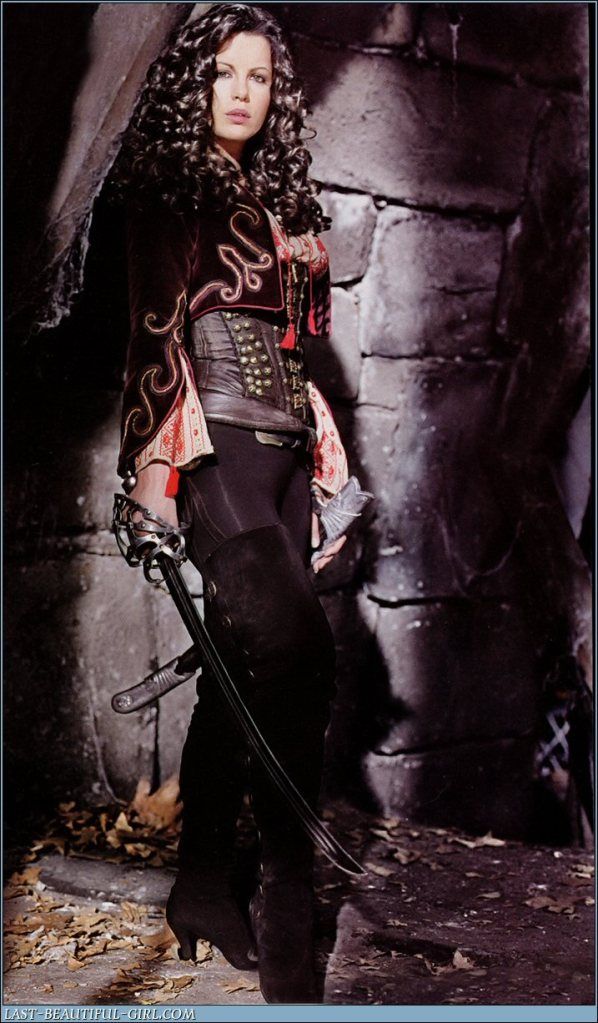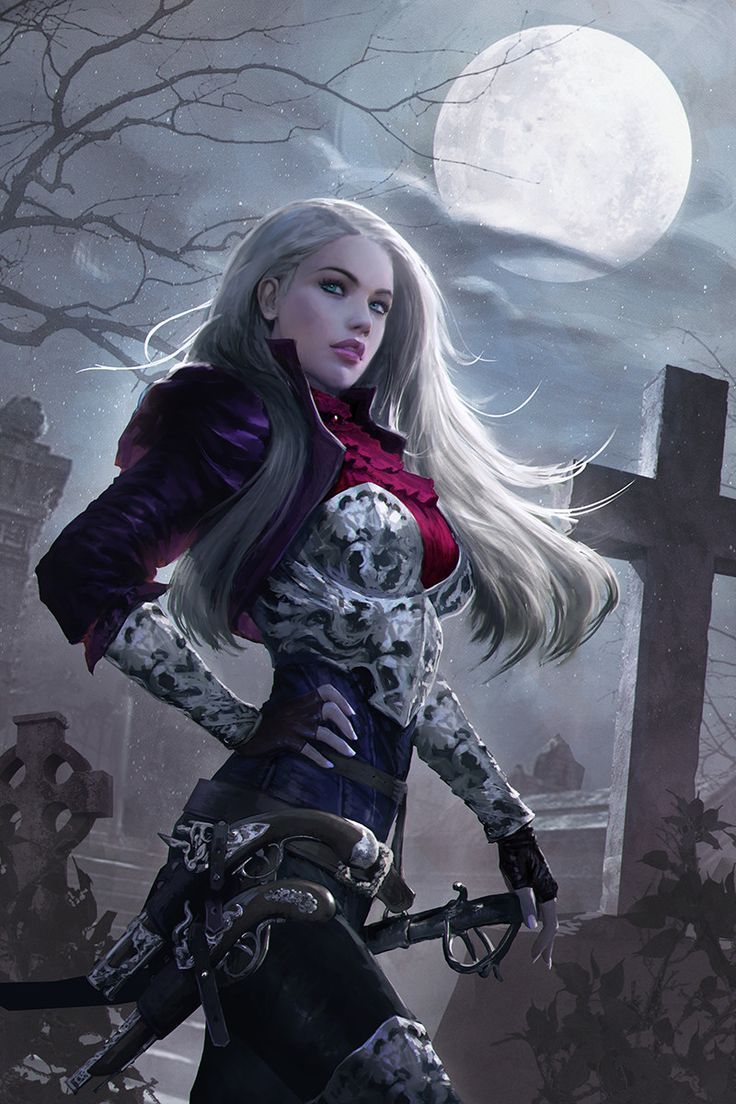 A very earnest and dedicated warrior who has come to the Duchy to investigate the rulers, suspecting that there is a blood coven in action. She is extremely brave, protected by a blessing which ensures that she will always come back to life. Which means she is prone to charge in to situations which are waaaay out of her ability to handle. She's probably going to get roughed up a lot more than some of the more consensual sex seeker characters above!
Twisted Vampire Hunter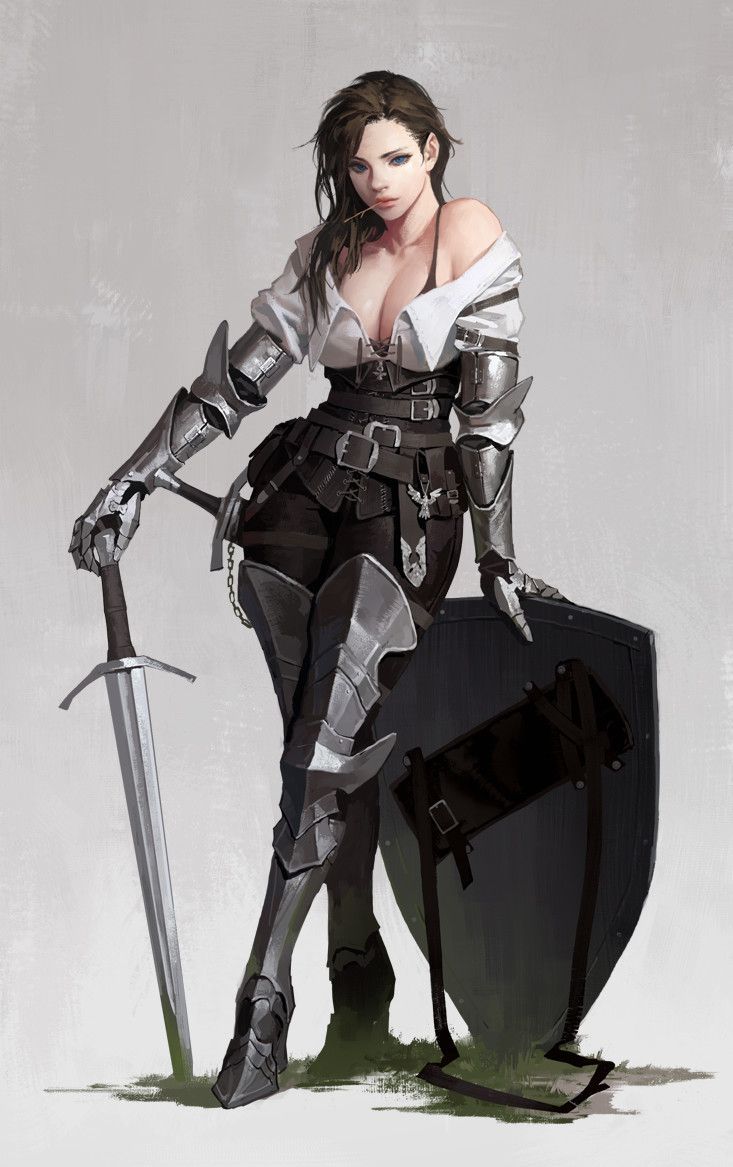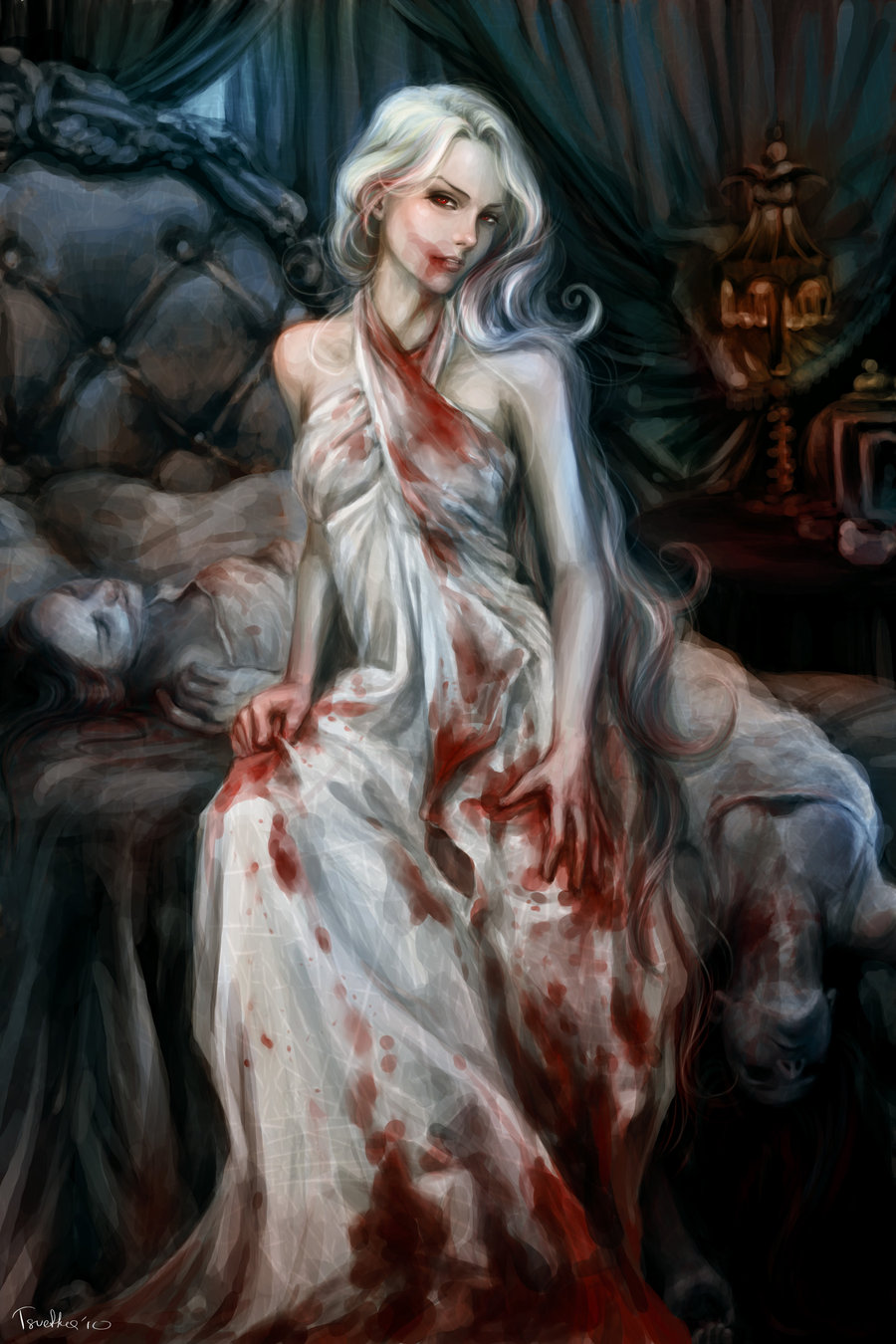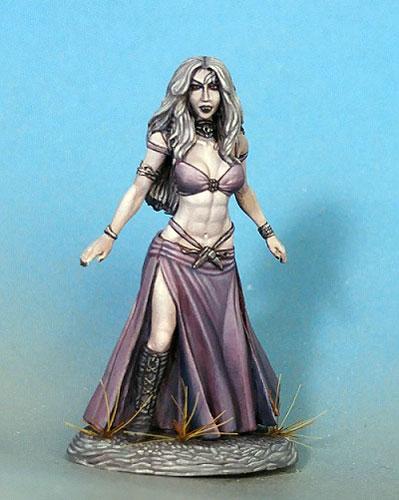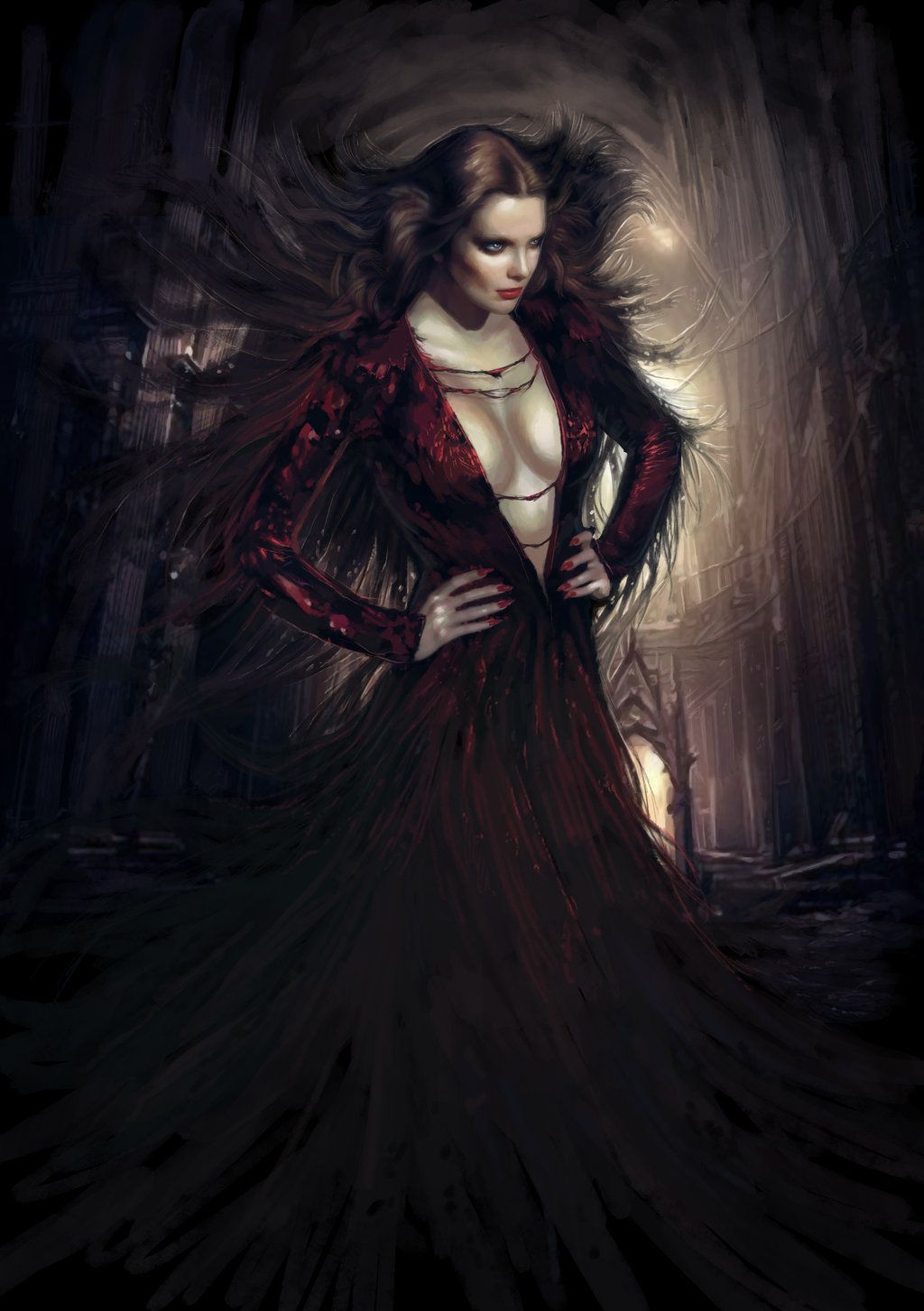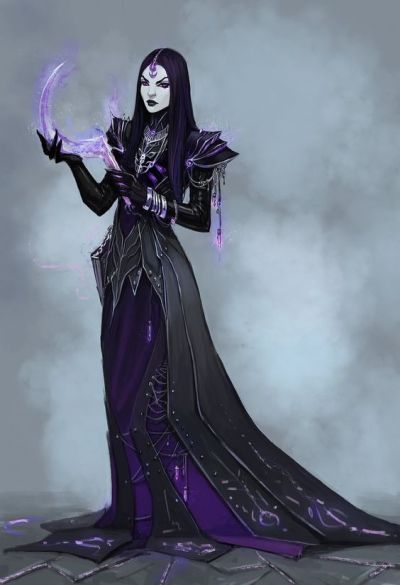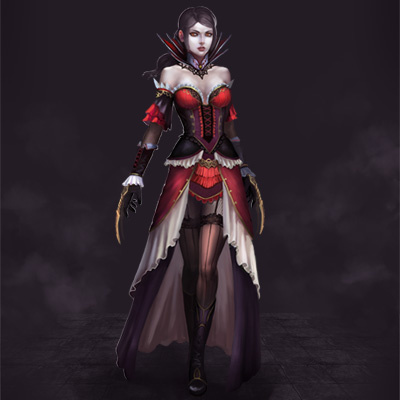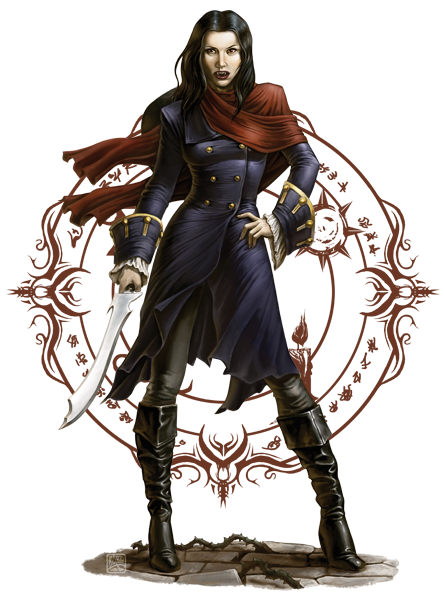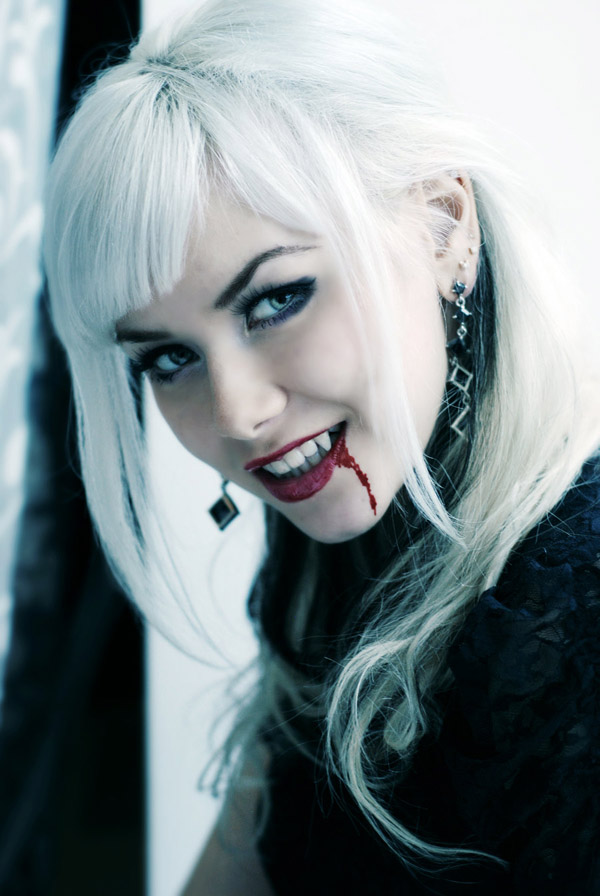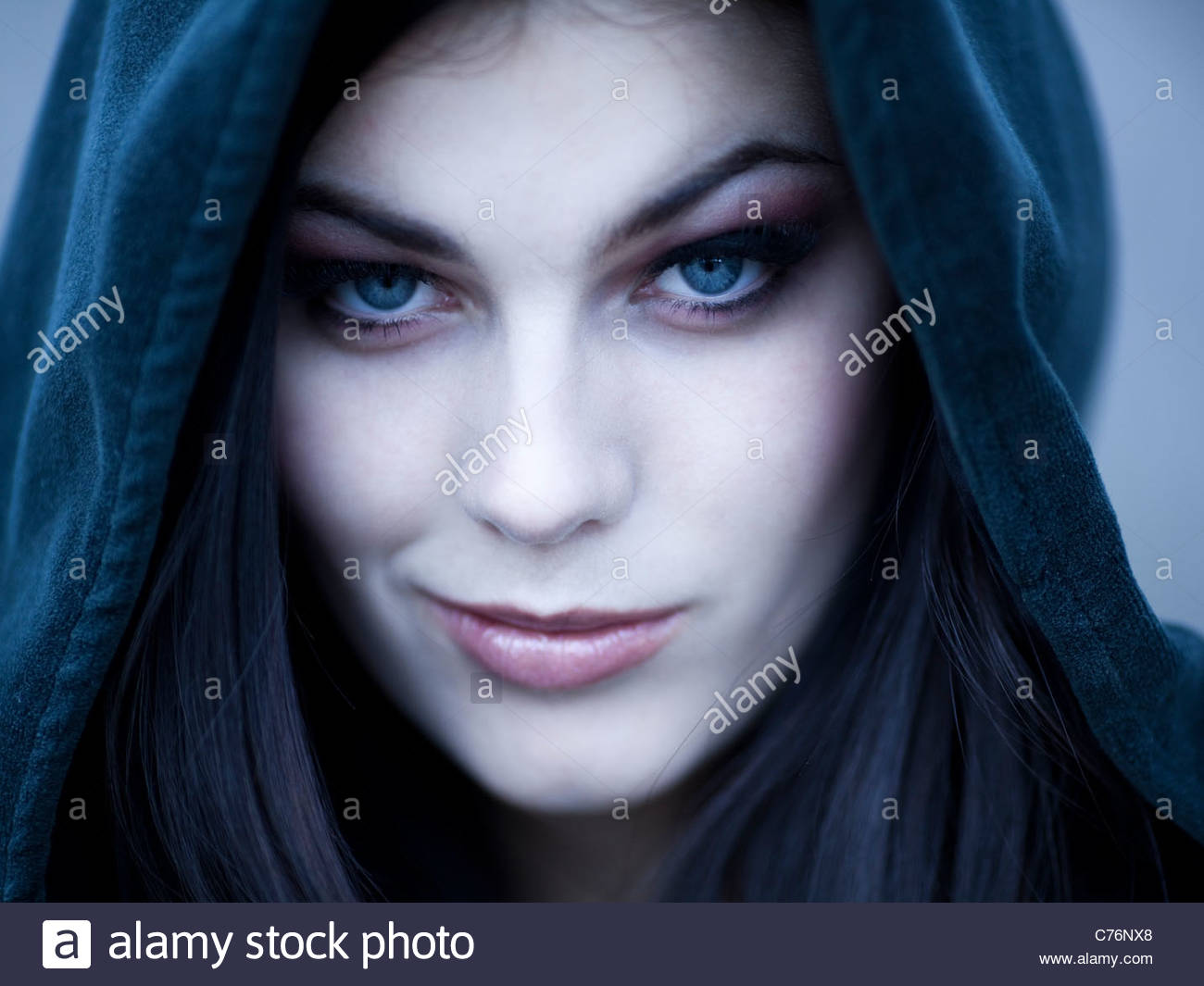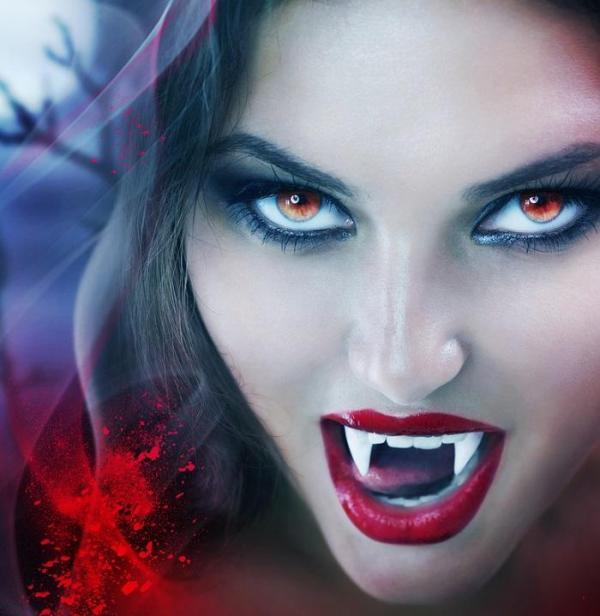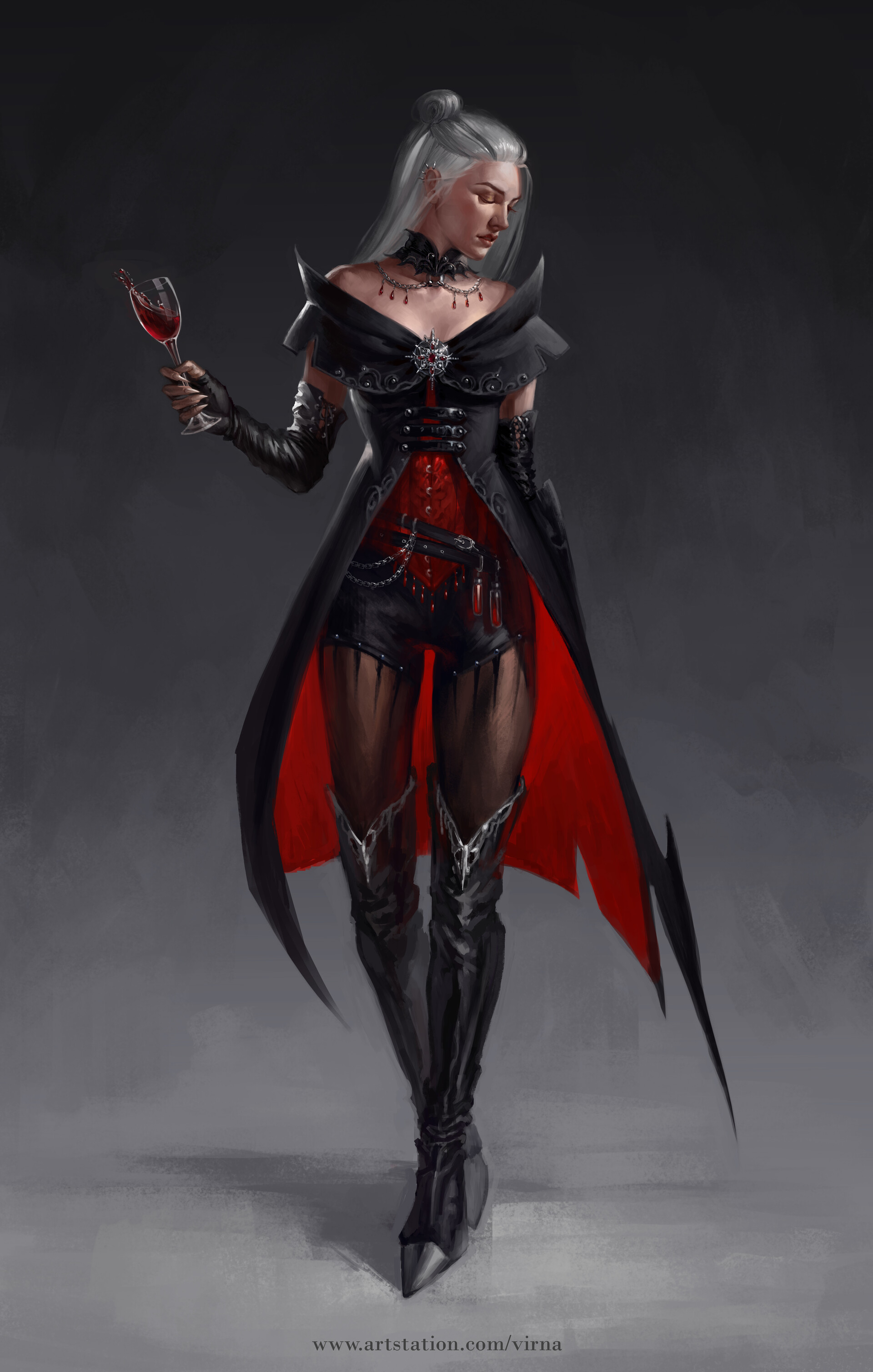 She's a vampire hunter with a twist – she's a vampire herself. Rather than just trying to stake the Duchy's vampires, she's aiming to stake them and supplant them. More apt to use magic and sex to bind people to her, she's more in the line of a dominatrix character who won't always come out on top, rather than the brave damsel stereotype. She might very well be absolutely WICKED. Or she could regard her own condition as a curse and try to slay any and all vampires she meets until her own curse is finally cured, by slaying the coven master of her particular vampire bloodline. At which point she will regain her humanity (or elfosity or whatever) … but will she have become what she most hates in the process?
A Naive Fae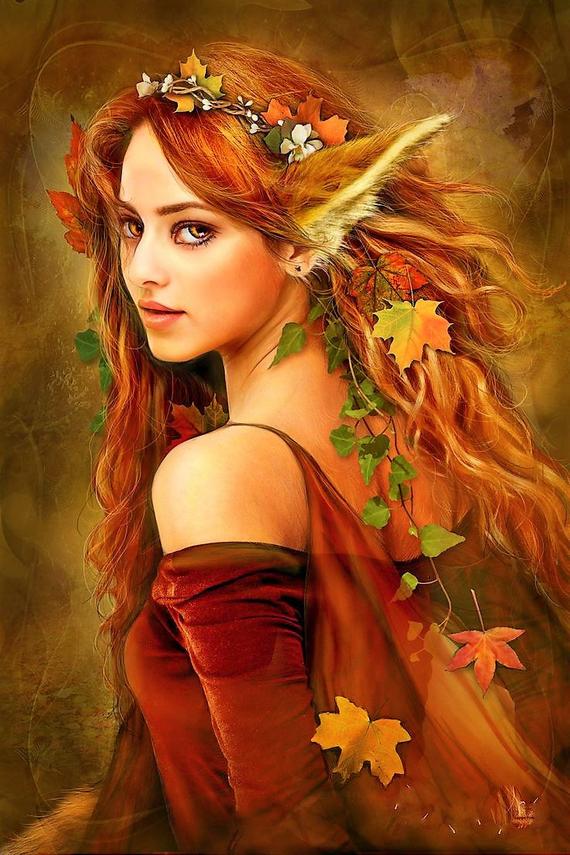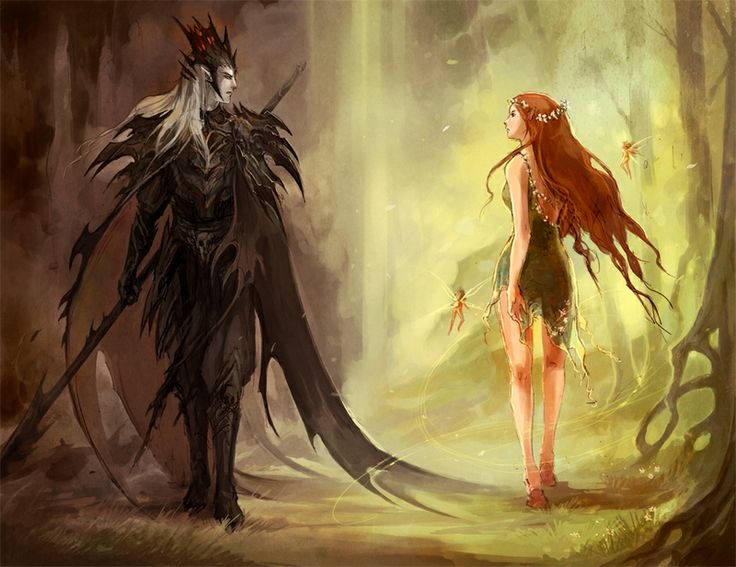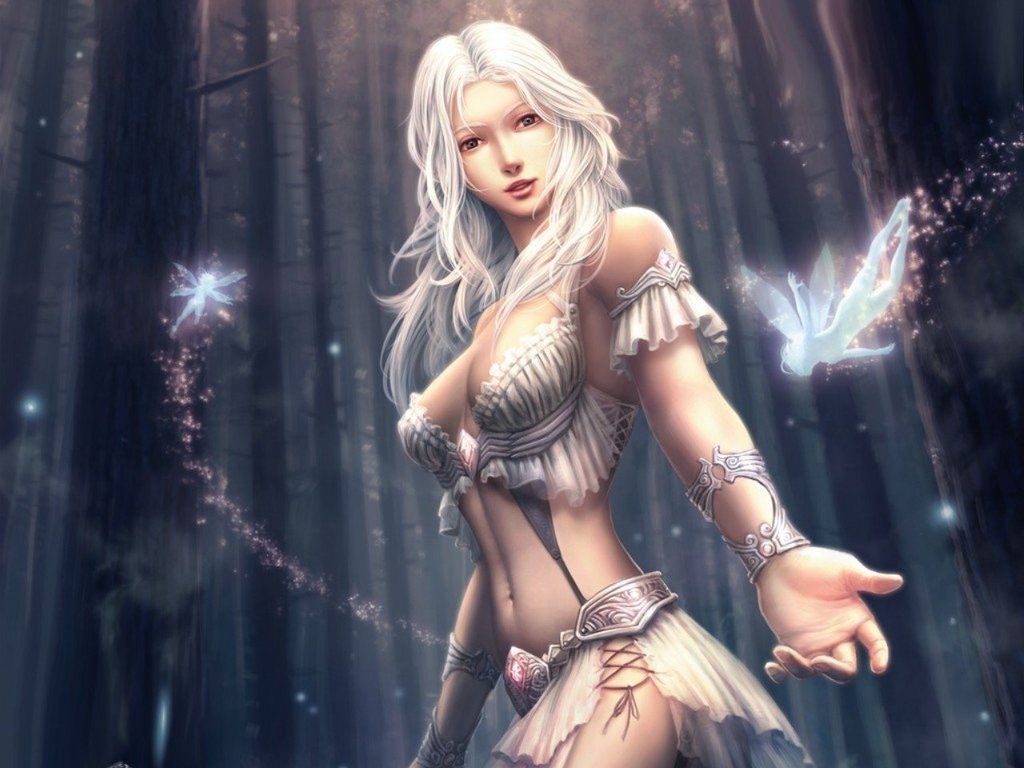 Counterpoint to Faye's larcenous and manipulative brat of an elf, she is an innocent to whom inexplicably bad stuff keeps happening. Being fae, she's probably got a very earthy and healthy sex drive and is quite unfussed about bestowing her favours widely, but lacks Faye's manipulative twist.
We'd need to figure out why she is out and about and doing stuff, to make sure she's proactive enough to be our protagonist and keep getting herself into scrapes. A curse, perhaps, where all creatures of even vaguely the right sexuality who look upon her lust after her, and she is seeking a way to remove it? Perhaps she too has to collect semen from as many bloodlines and power sources as she can in order to brew not potions of love or lust but potions of "leave me alone" which will let her move as normal through life without constantly being hassled?
Blood of White Dragons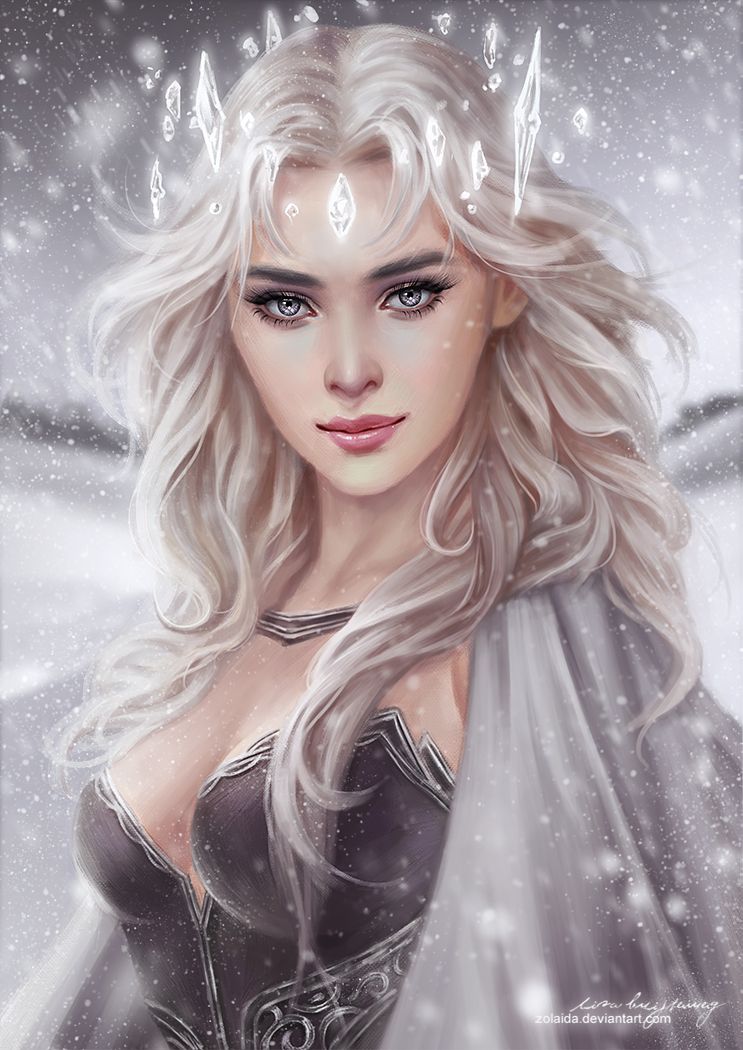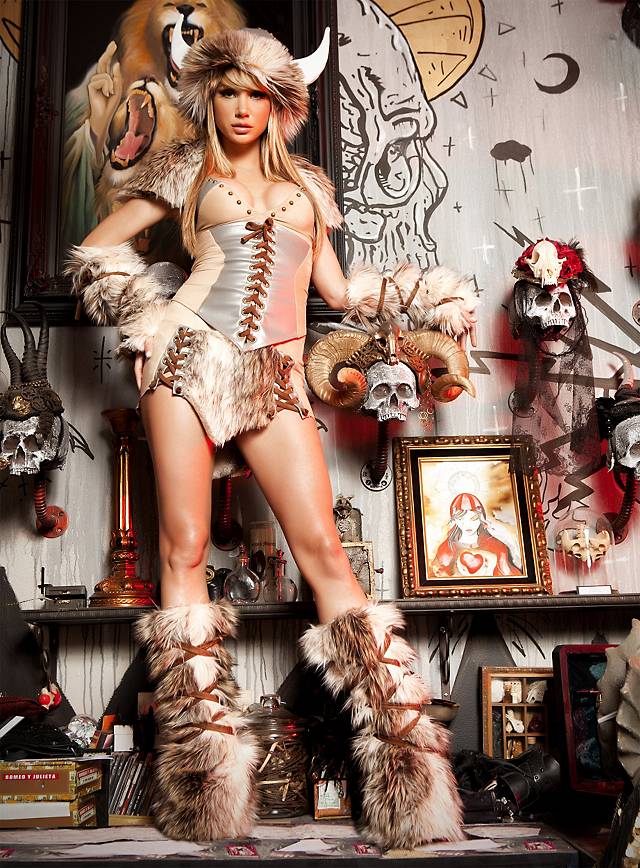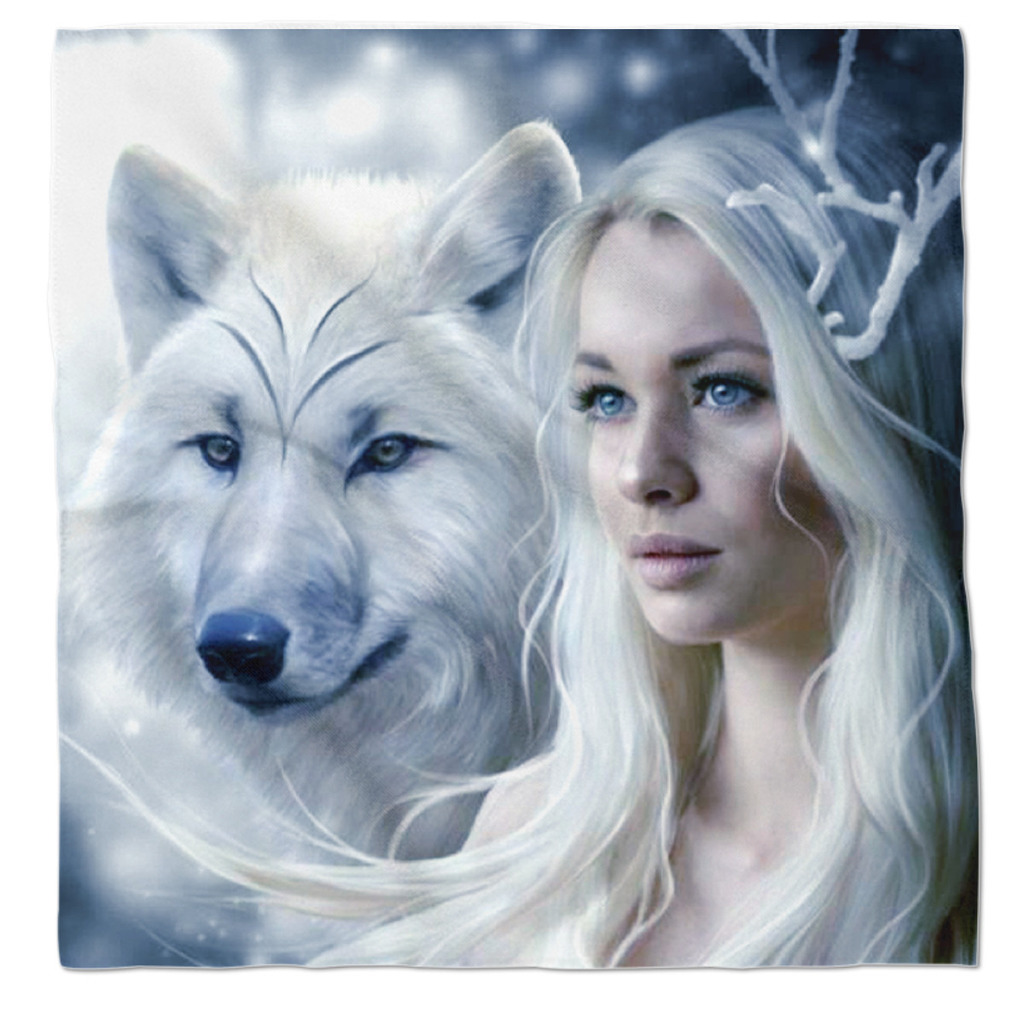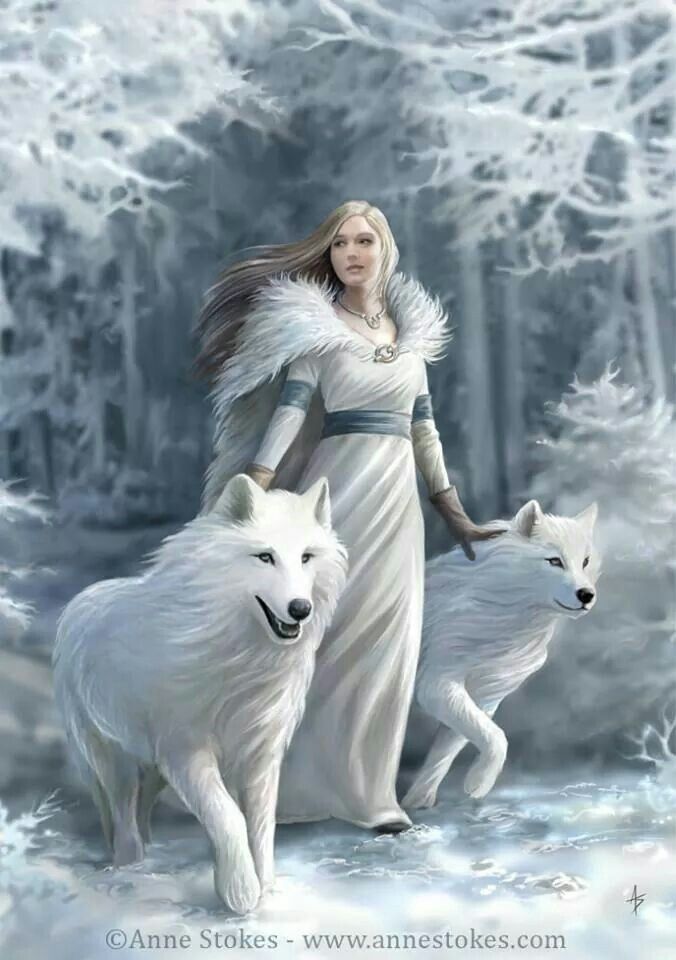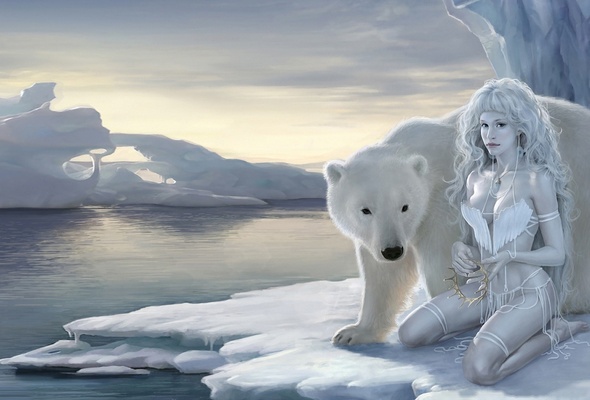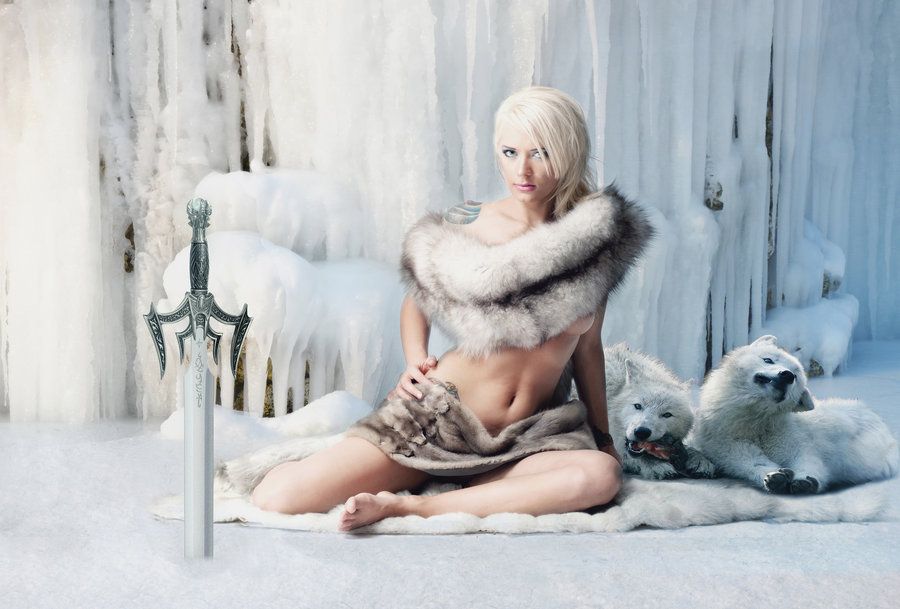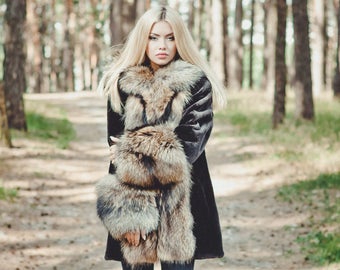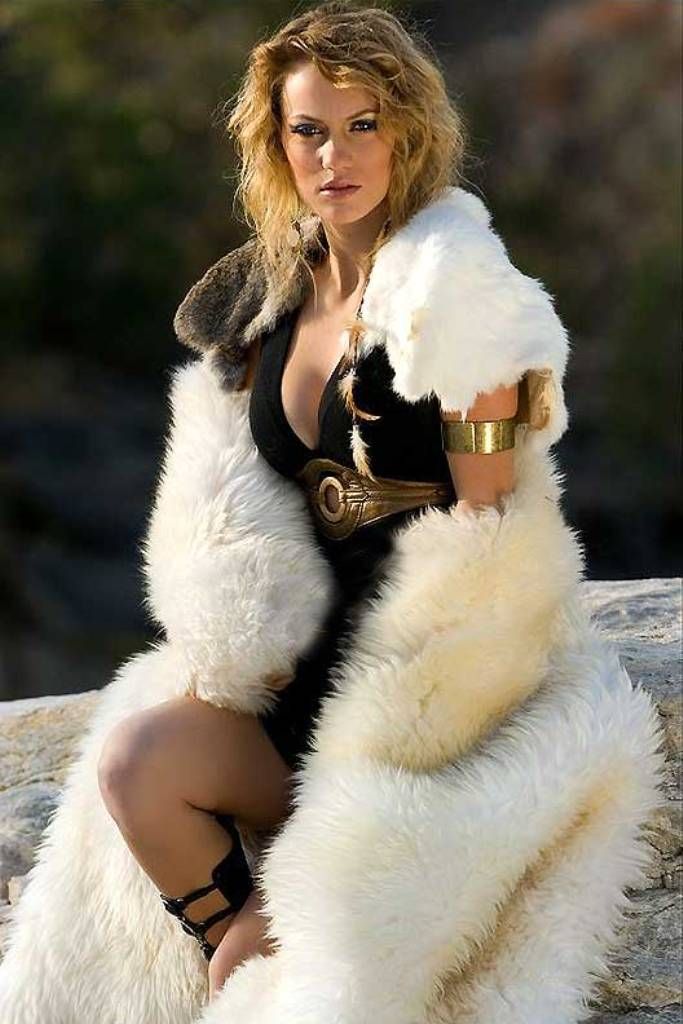 A barbarian warrior or sorceress through whose veins flows the blood of icy white dragons. Not much idea for her personality, more for her outfit: lots of white and light blue colours in the costume, white furs, etc.
Perhaps she is on a quest to find a mate (a white dragon, perhaps?)
And a few snippets…
Here are a few other snippets of ideas which could be fleshed out into a proper character:
Monk who uses sex and tantric magic as a way around conflict with the very worst of creatures
Starry-eyed princess
Steampunk tinkerer
Wild magic sorceress whose magic often backfires on herself, usually resulting in her getting tied up with some sort of magical webs or tendrils etc.
She is a very proficient mind reader and keeps getting psychic flashes of what people want to do to her. If she lets them, she can get her way afterwards (or perhaps she's under some sort of curse or geas).
Warrior baroness just inherited the barony, wakes up naked and in chains as has to make good her escape, find out what happened, take her revenge, reclaim her throne.
And Finally…
Just leaving this here as a reminder to myself.
Faye's step-sister Renestrae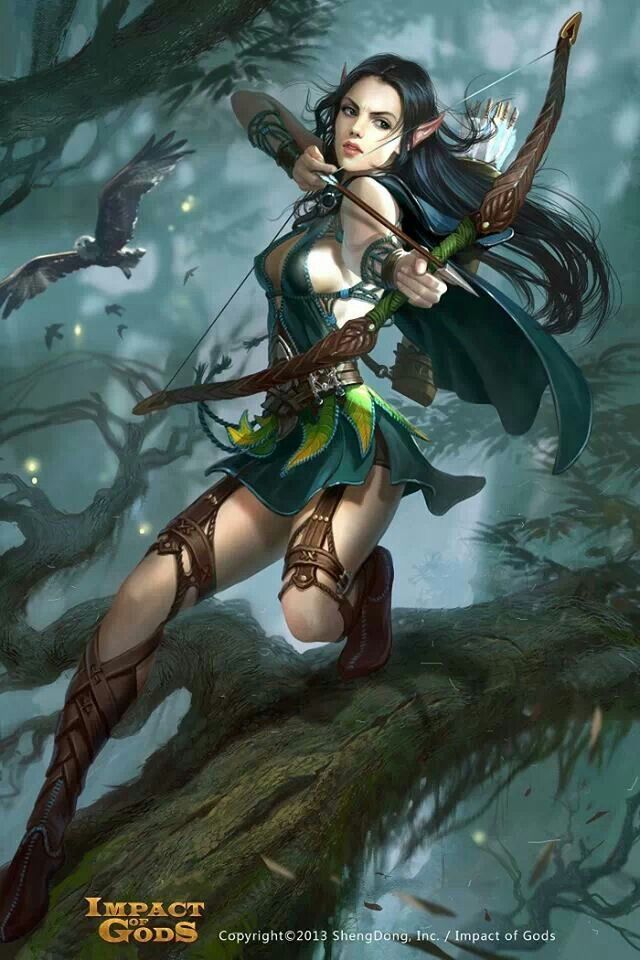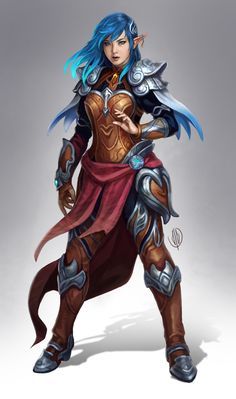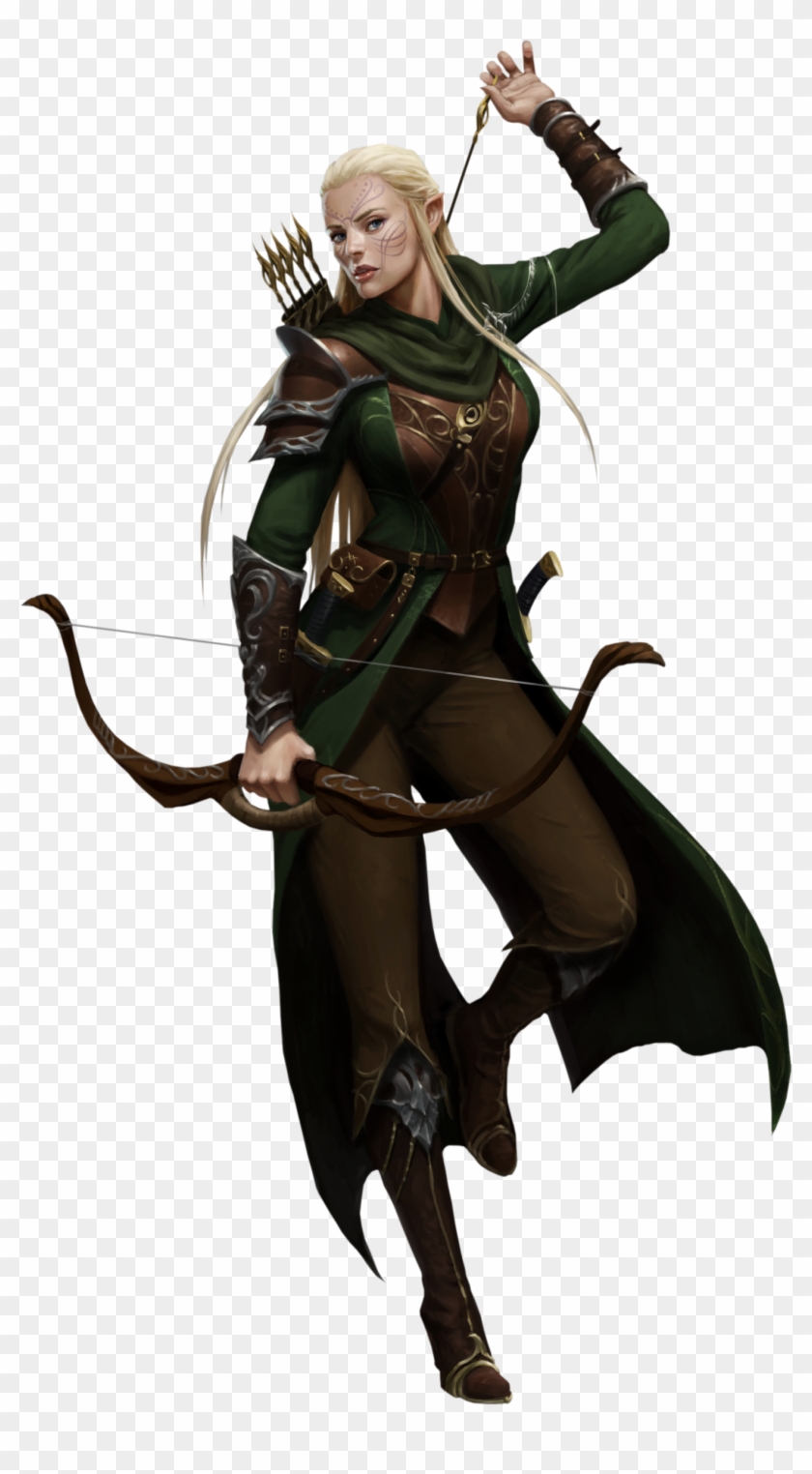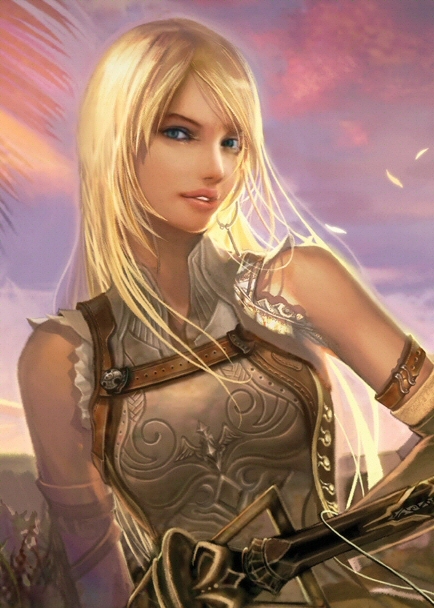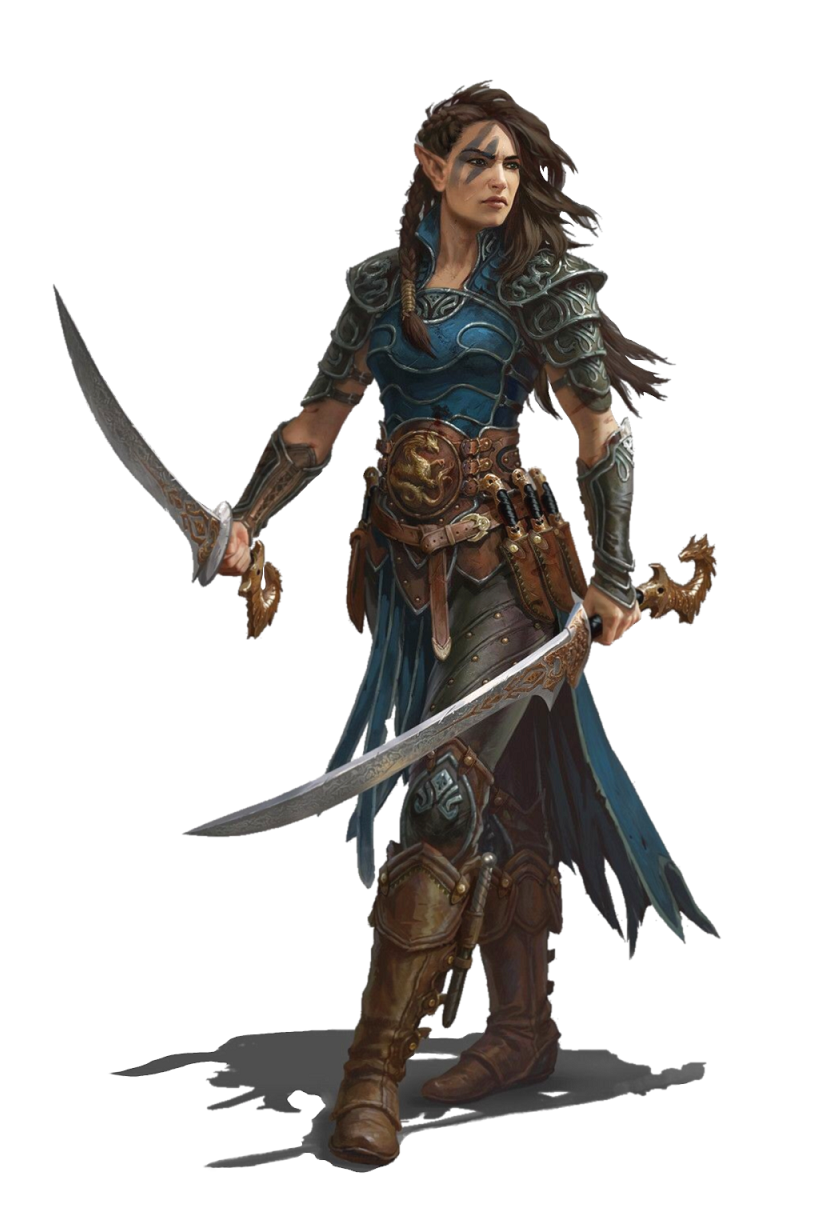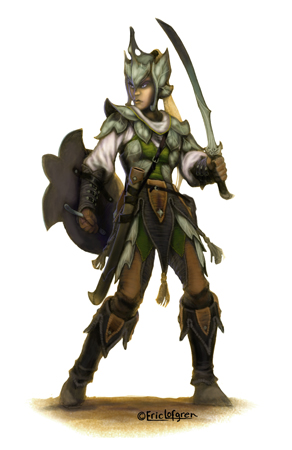 Sharp tongued, sharp witted, frighteningly competent, she's already made herself into a god-damned princess with undreamed-of riches and power enough to be going on with. But now her cursed step-sister (we said half-sister in the film but let's skirt around that in case the two characters have to get it on at some point!) has gotten herself into some sort of mortal peril off in a hick Duchy in the back of beyond, so of COURSE it is Renestrae who has to come to the rescue. The family insists. How very, VERY tedious.