Hi Everyone,
I mentioned recently that the world has moved to wanting bondage videos rather than still photosets. Recent custom commissions drive home just how much so- we're getting about 15 video commissions for every 1 stills set commission.
As a result I've decided to change the RE update schedule as of the site's 19th birthday on 1st April 2020. It's really important to me that I make sure I deliver exactly what I promised when you signed up. The longest membership period you can sign up for is currently 3 months, which is why I'm giving so much notice of the change.
We will move to updating with new material every other day, plus at least two archives every day.
At least one update in three will be a video, and at least one update in three will be a stills photoset.
For the moment I am planning on one video update then two stills, so it will go video update, stills update, stills update, video update, etc. Plus at least two archives every day as at present.
I reserve the right to vary that in future (e.g. if we've got a huge number of videos to get through) but guarantee that at least one in every three updates will be a video and one in every three will be a stills set.
To compensate for the overall slight reduction in the total number of updates, I will no longer be trying to split videos when they reach the 10 minute mark and so the videos will often run longer than I've allowed them to at present. This fits better with the average running time of the story-led custom videos we're currently shooting.
If you're interested in why I've decided to do this and the business and artistic case for it, see below. But the short answer is
that I've not changed my prices since 2014 and since then we've gone from 7 minute HD videos to 20+ minute 4K videos as the norm, as well as making stills sets bigger and longer. Something has to give and I think this re-orientation best suits the way we're shooting today- we can spend longer shooting each stills set and shoot more complex story-led videos better this way.
Why Are We Doing This? Business and Artistic Case.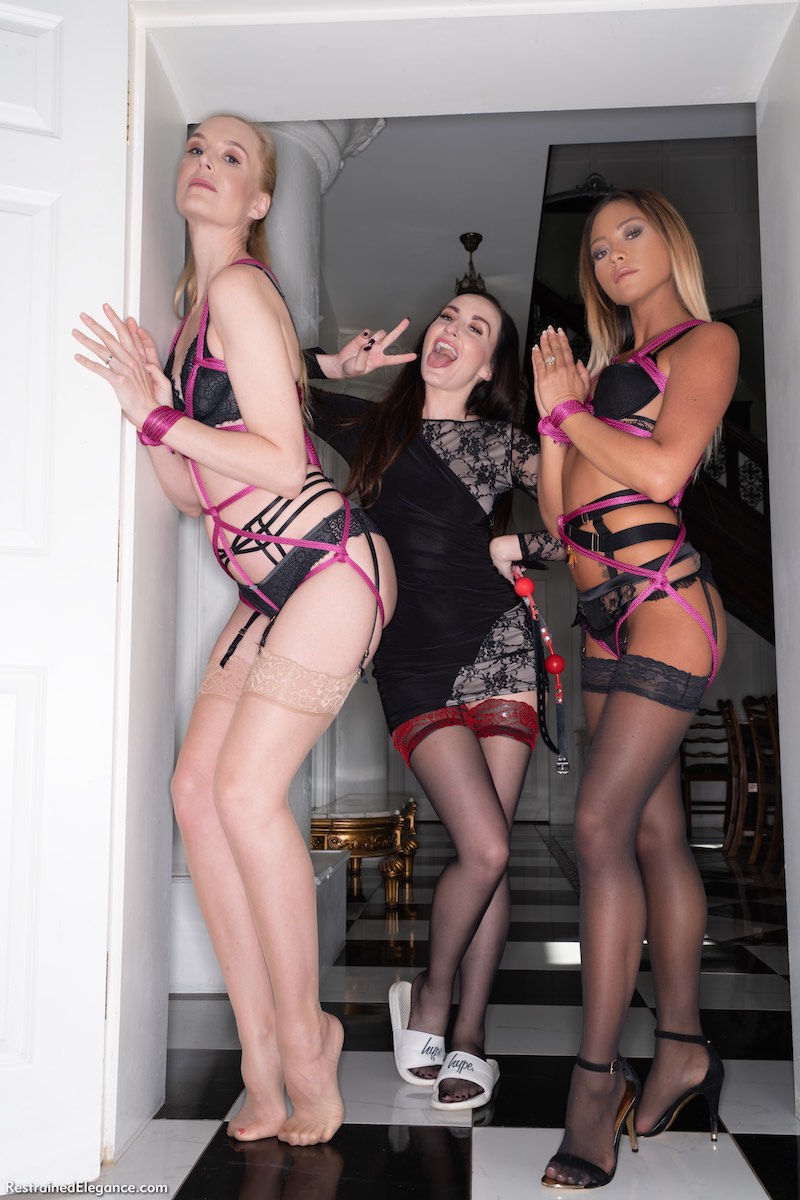 Pricing
I have managed to hold our subscription prices the same for the last six years. Inflation in that time has raised prices at least 10%, including my main expense (paying the models). In 2020, something has to give.
One possibility was to keep the update schedule or even add extra videos, but that would have meant a substantial price hike, and hiring a video editor (which I may still do but I'm nervous about taking staff on in the current climate- I'd like to see how things go for a while and maybe hire indie contractors for specific jobs instead).
I know times are tough in my major markets and just don't think an increase would be affordable for a lot of people. Refocussing towards video and a gentle reduction in the frequency of stills updates is more sensible.
Regular Updates
One of the things that has always kept me coming back to my favourite sites is regular and frequent updates. I want to be encouraged to come back often because there's always something new to see. Every other day (plus archives every day, as now) seems to keep that, which I really like.
Sustainability
Videos take longer to shoot and WAY longer to edit than stills. An increase in video production was only something we could do temporarily to see if it looked like a better way to go- and it does. To sustain that increase rate of video production, the stills have to come down. This also makes the update schedule feel more sustainable as I get deeper into my fifties (my aching back will thank me LOL)
Every other day feels like a really nice way to go. I know how to do things better now, and I want to allow the time to do it. My burnout at the start of 2019 also shows that fewer, but better, is the way to go for me at this point in my career. A gentle reduction and refocusing is necessary and this seems like the best way.
Time for other projects for art's sake
As we ramped up custom video production, all the side projects (like Elegance Studios long movies) had to be put on the back burner. It's really important to us to have at least a bit of slack in the production schedule for personal artistic projects.
That was driven home to me by how much I LOVED being able to set aside a week of prep and production and shooting time to do the recent Cosplay Dungeon fantasy story with Faye. I really want to shoot more in that series and get back to shooting some longer and more ambitious projects "in our own time" (i.e. not based on custom commissions).
The whole RE team really love doing the location shoots as well and this change will allow us to have a greater fraction of the shoots on location and fewer just trying to meet the update schedule. It means the guys and girls who come on location can spend more time on crafting each set and less time making the numbers.
The change to updating every other day will make this difference: it'll let us concentrate on doing fewer things better, both for the membership site and for the extra self-contained projects which this will allow us to bring back into production for 2020.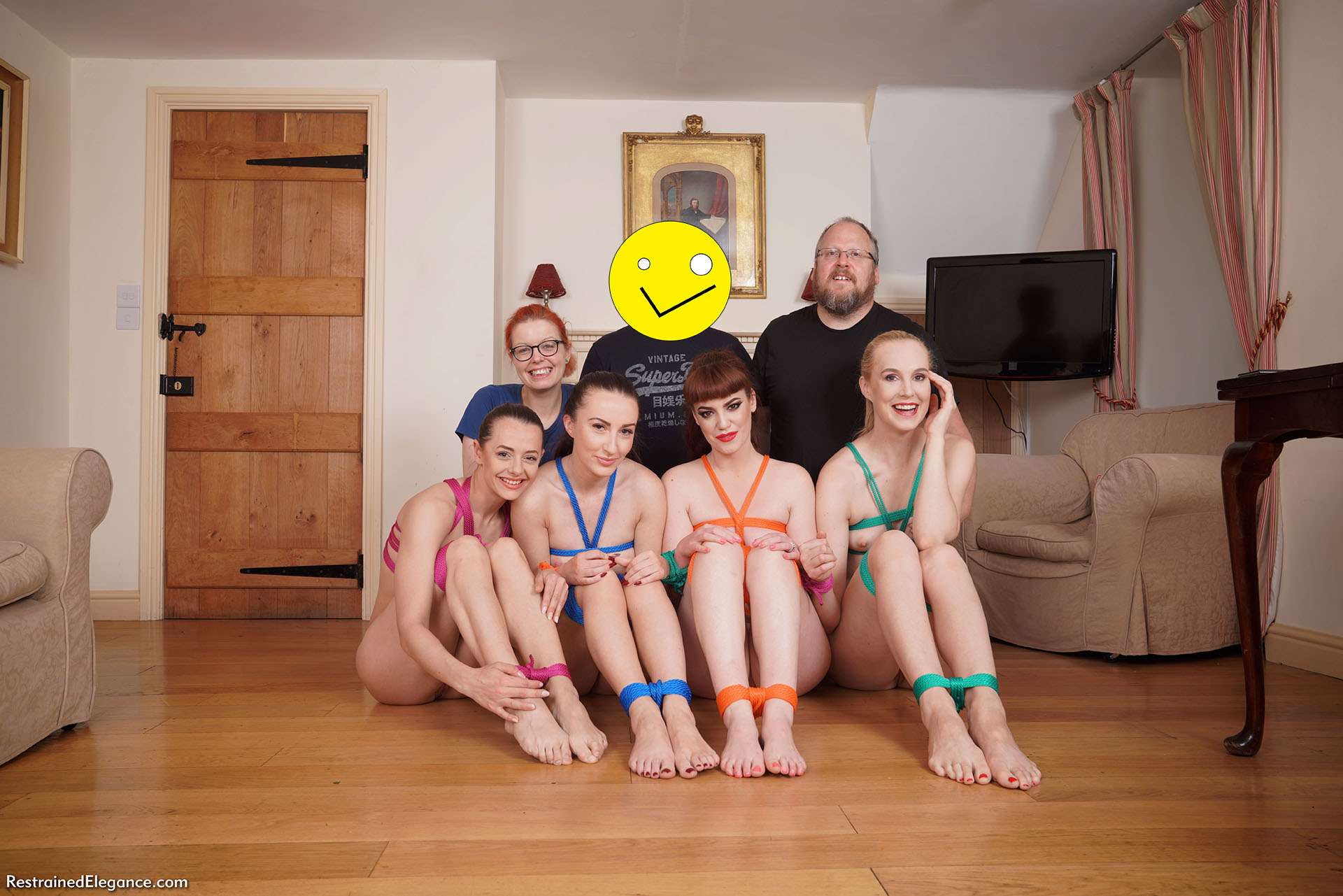 Fits in much better with the custom shoots, longer clips on RE
As well as having to fit in more shoots, it is noticeable how many of the customs are coming in substantially longer than the "regular" short RE clips. Many of them are more like Elegance Studios film length! Moving to this update schedule will let me deliver more of those at their natural length, or split sensibly into two, rather than trying to force a split into 10-15 minute long segments to keep the site in its bandwidth limits.
Takes account of the big changes in what we deliver
The last time we raised prices back in 2014, a typical RE video update was about 7 minutes long and we'd just started updating in 1080p full HD. There were longer videos, up to half an hour, but once a month at most.
Of videos due to go up on the site in the next couple of months only one of them is under 10 minutes long, and most of them are over 20 minutes. And we're now delivering in 4K.
These are VERY different beasts to shoot, edit and upload than the 7 minute HD clips of six years ago. I had to buy an expensive new iMac this year just to be able to physically process the video footage in the available time each month!
Since these 15-30 minute 4K videos are the new normal, for sure something has to give. And since customers are paying us to shoot videos, it has to be stills.
We still love stills. We're doing them better and will continue to improve.
Since the last price increase in 2014, we've moved up to 42 megapixel shooting for stills with a sack of expensive lenses to get the best out of the sensor. Not that the Hasselblad was bad, but it couldn't deliver in available light, low light or mixed lighting scenarios. We've got a lot more strings to our bow photographically as a result.
I hope you'll agree that we're shooting more interesting, varied and sexy stills than ever before… but doing four stills sets a week is a drain. The new iMac helped a lot with the physical processing and editing time, but that's still quite substantial. What's more important is the drain on creativity. It sometimes feels like a bit of a production line. We REALLY enjoy it when we can take more time for each one and put more creativity into it as a result.
The every-other-day update schedule will allow us to so this. We can go from an hour per set to shoot to an hour and a half easily, even two hours for some sets, and still leave time to film more videos each day than we do now.
As a result we will be able to do an even better job of every stills set we shoot by taking the time to make each one that bit more considered, varied and special.
Reduction in length of time stuff stays on the members' site
One thing I will have to monitor over the next few months is the total bandwidth as we move to more and more of these monster video updates. For most of the last six years updates and archives have stayed on the site for six months from release date.
I've recently reduced that to five months. I may need to reduce it further to four months. This won't have any effect on those of you on recurring subscriptions, since you'll still see everything, but it will mean those who only join occasionally are more likely to miss out.
Well, sorry – I do need to encourage you to stay as a recurring member as that's the whole basis of the business model. It spaces out the bandwidth usage much more for example.
Change is exciting (and a bit scary)
I didn't realise myself how much things had changed on the site since 2014 until I looked up the numbers to write this post. I thought that the reason I felt so stressed out and overloaded earlier in 2019 was just me not working very efficiently.
But looking at what we put out in a typical month now, compared with what we were putting out in 2014… the difference is stark. Photosets have got longer, and at 42 megapixels, bigger. Each one takes longer to process as a result. Video have got a LOT longer, and a LOT bigger – it's no wonder I ended up working so inefficiently. I needed to be working to 10pm a lot of nights to queue up exports and video compression jobs, at least until I invested in the new iMac.
Now the question is more about editing time- editing video scales roughly linearly with video length, so a typical 28 minute video now takes four times as long to edit as a 7 minute from 2014. No wonder I was feeling the strain – I literally have about four times as much video to edit as I did in 2014! Adding probably 25% to stills editing time even with the new iMac as well it's no wonder I suddenly ran out of time to shoot Elegance Studios videos.
I'm excited to get working on shoots for 2020, because of the extra leeway this will give us to improve each one… and that makes me think that this is the right plan for me moving forward. I hope you'll agree with me that it's an exciting prospect! I really look forward to showing you the results in 2020!