Hi everyone!
Ariel and I have had a busy two weeks. Last week we had a TV documentary crew with us for two days filming us as we shot. We can't tell you the details yet but it is for a new Channel 4 UK program hopefully coming soon. We will tell you more when we know more.
One of the things we shot while there were here was this rather stylish set in the dungeon, which the
TV presenter really liked- they said some of the shots looked like they were taken underwater. I agree – and we'll try expanding on that idea for some more sets soon.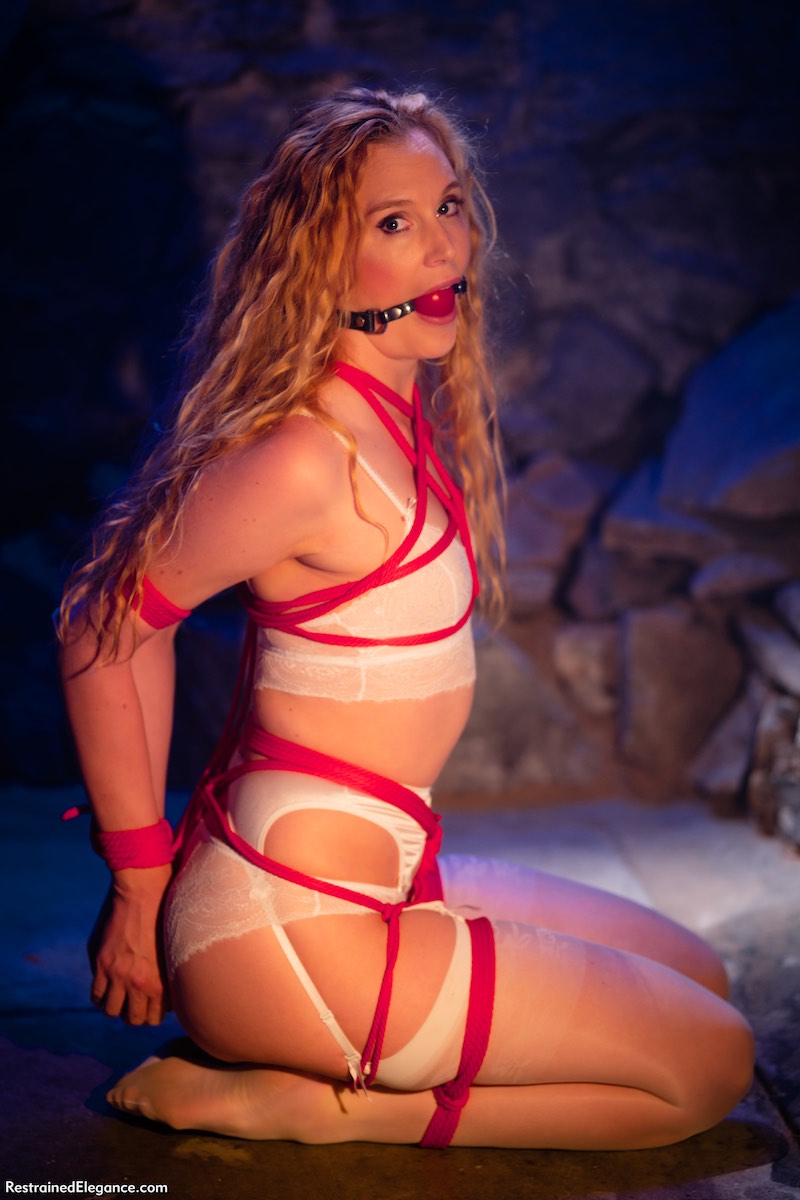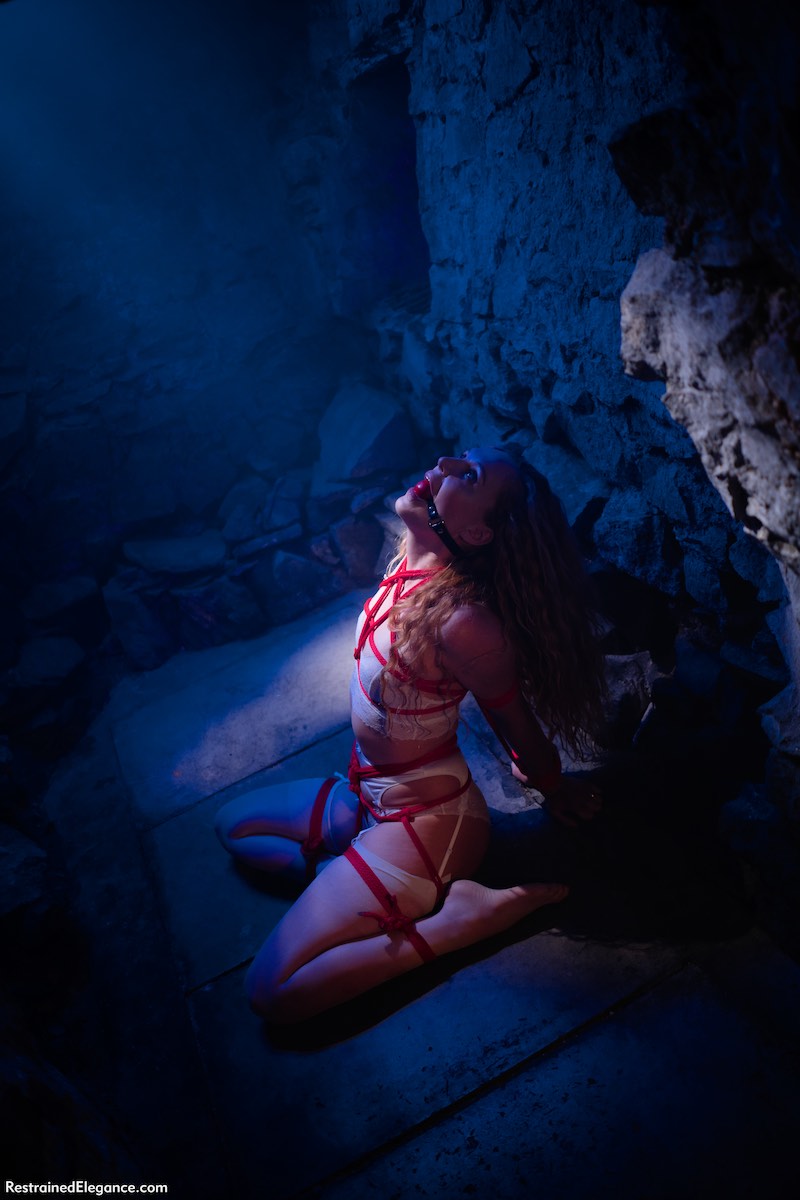 This week Ariel and I went away to shoot on location for a few days – the first time we've shot outside the house since the first COVID lockdown 18 months ago. When I booked it we still didn't know how far we'd be able to travel so we thought it best to stay in Wales and I found a lovely place just an hour away.
Off we set with a car full of cameras, lenses, tripods, lights, clothes, ropes, handcuffs, gags and – for those who haven't met him via Ariel's OnlyFans or our behind-the-scenes postings on Twitter – a very excited Gareth the Orangutan glove puppet.
Here are a few samples straight off the camera – I'm offloading the cards and backing everything up now we've got home, and will process the sets and videos very soon! Can't wait to get started on them, it's a real thrill to see what we managed to create together.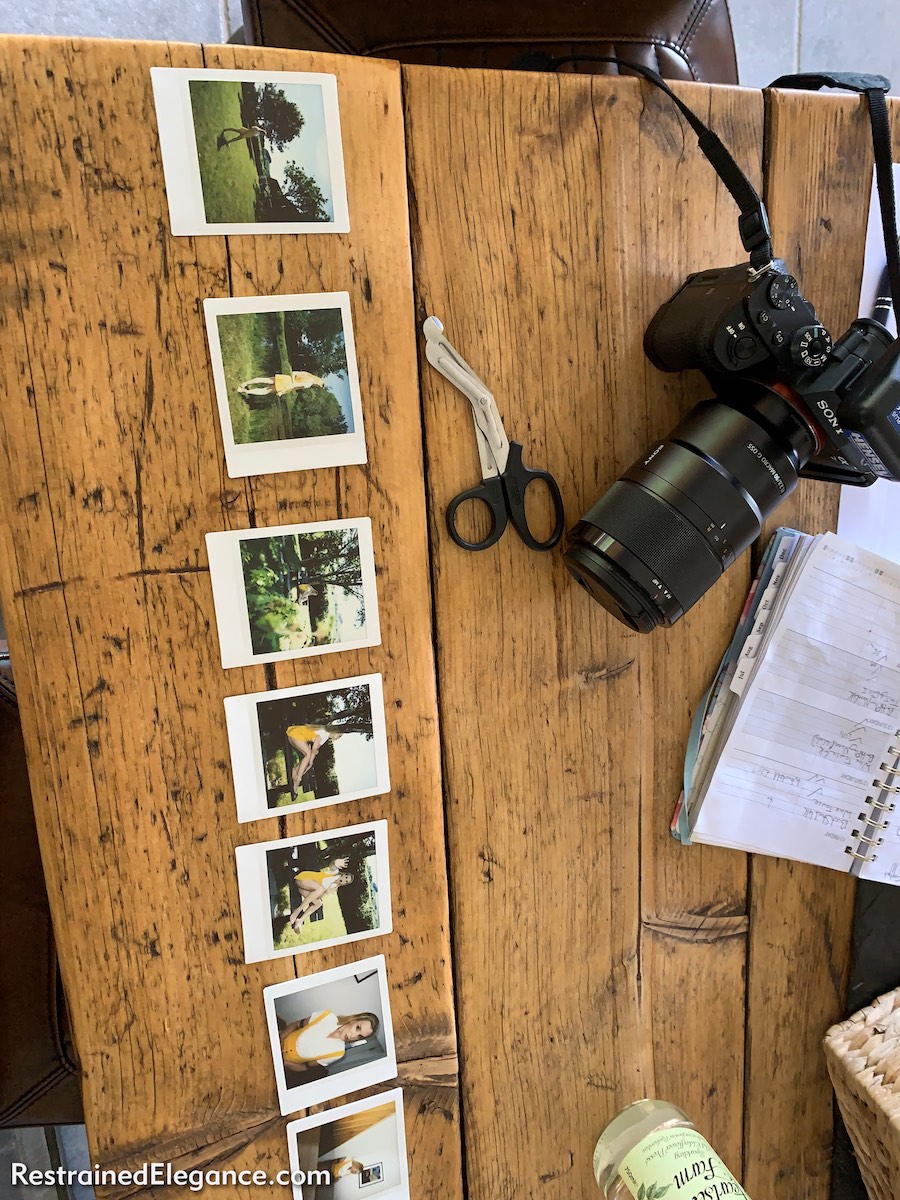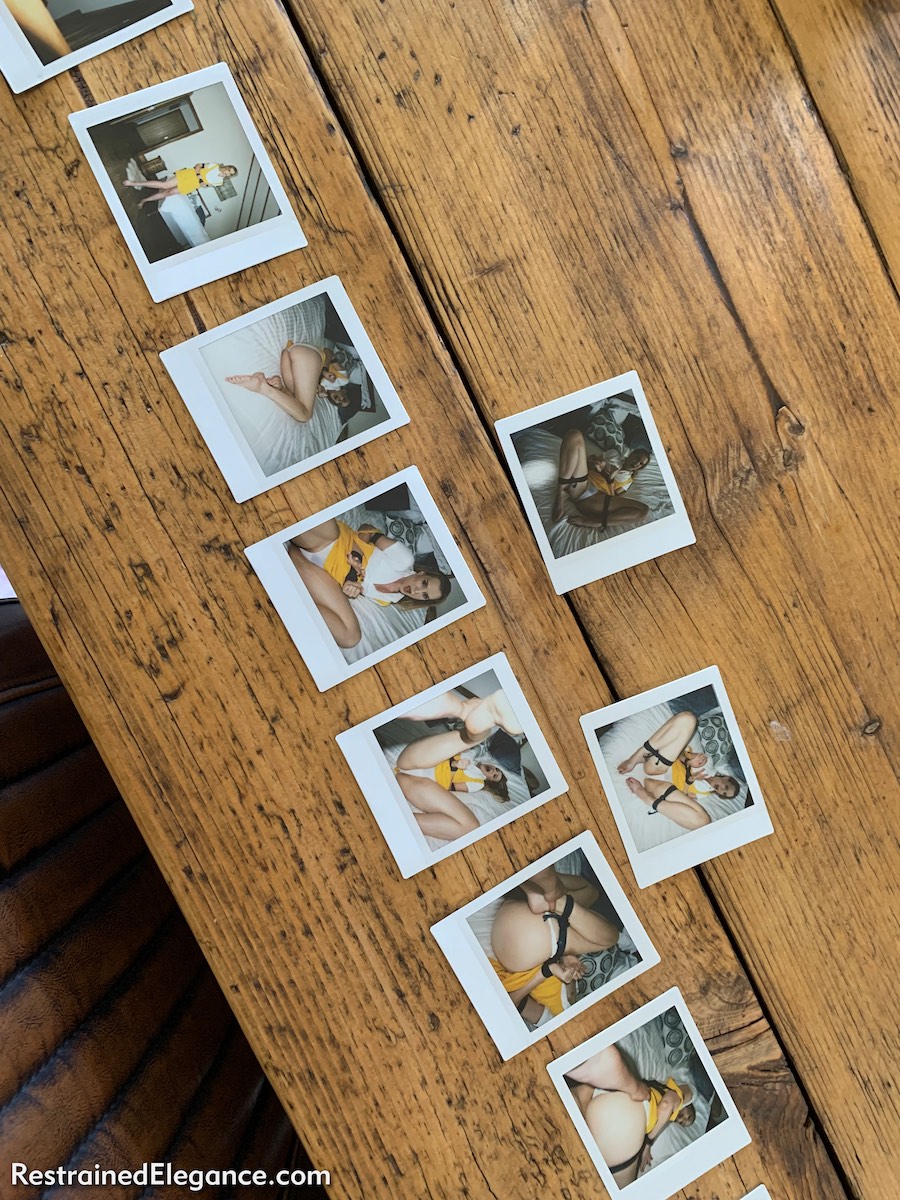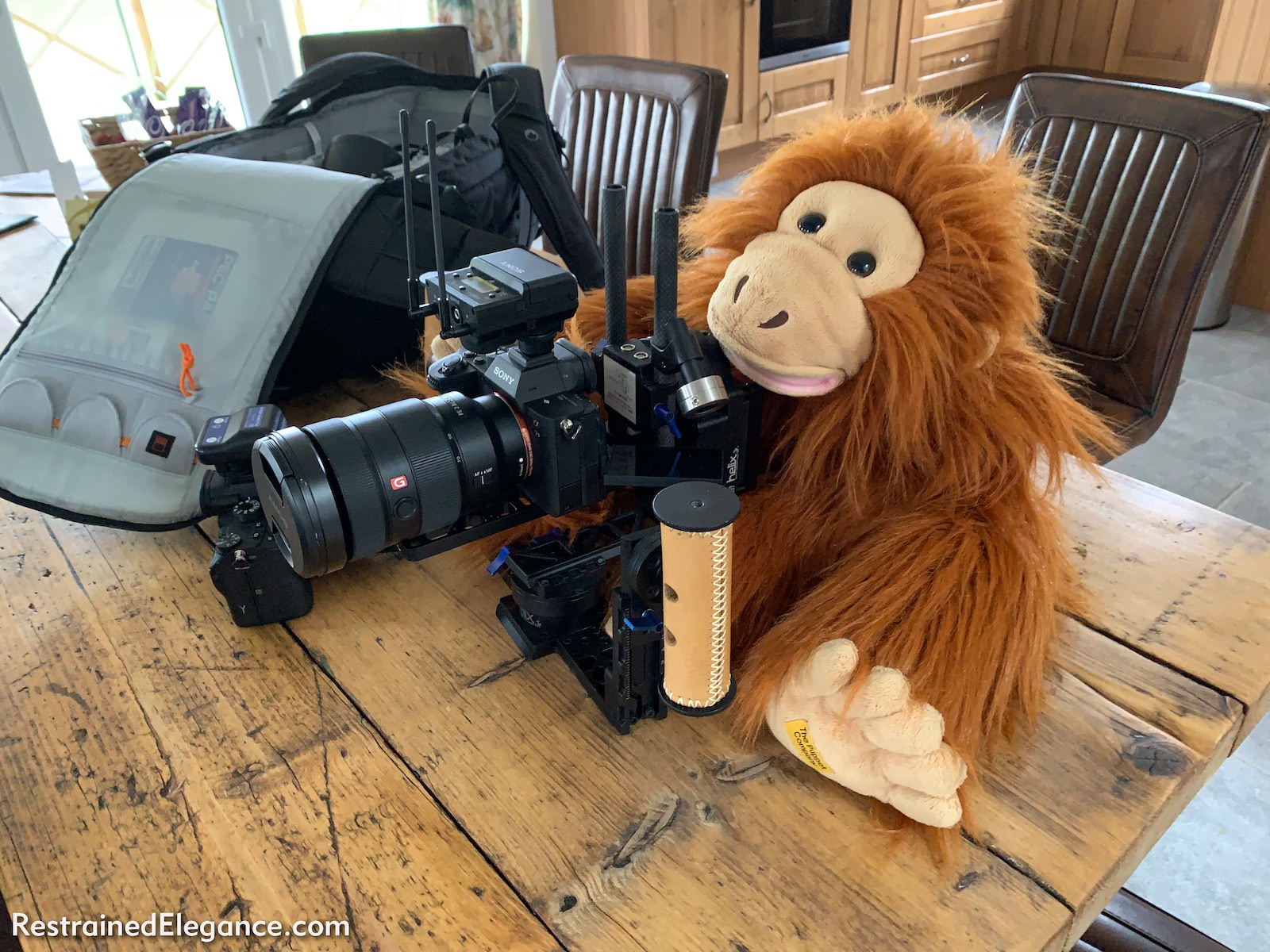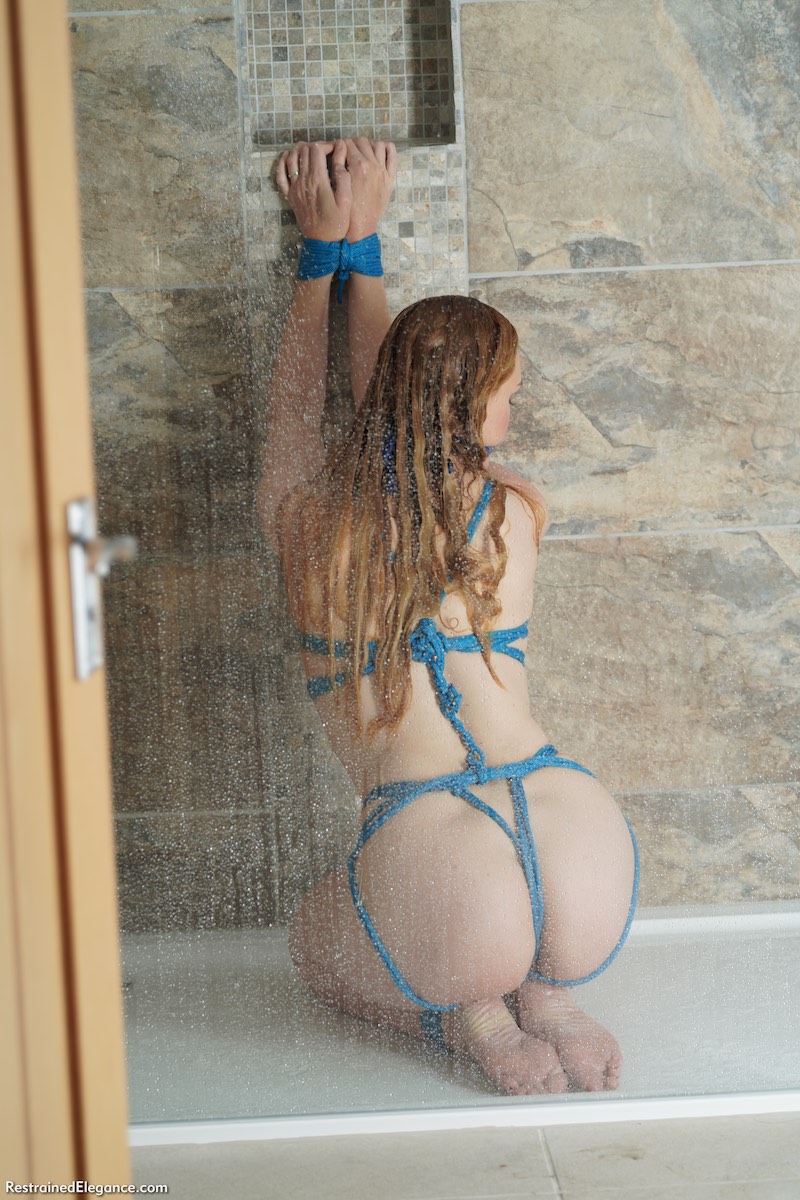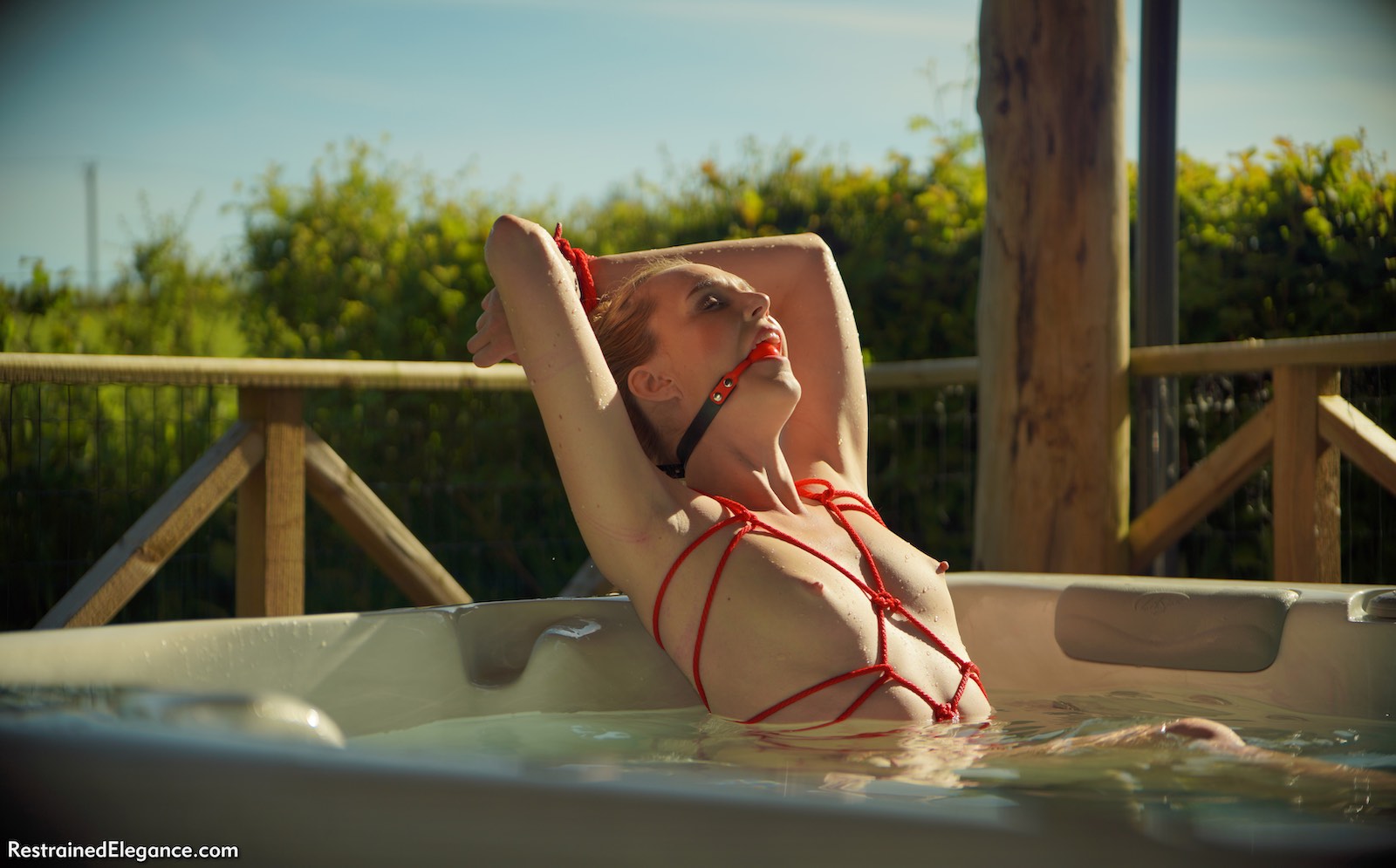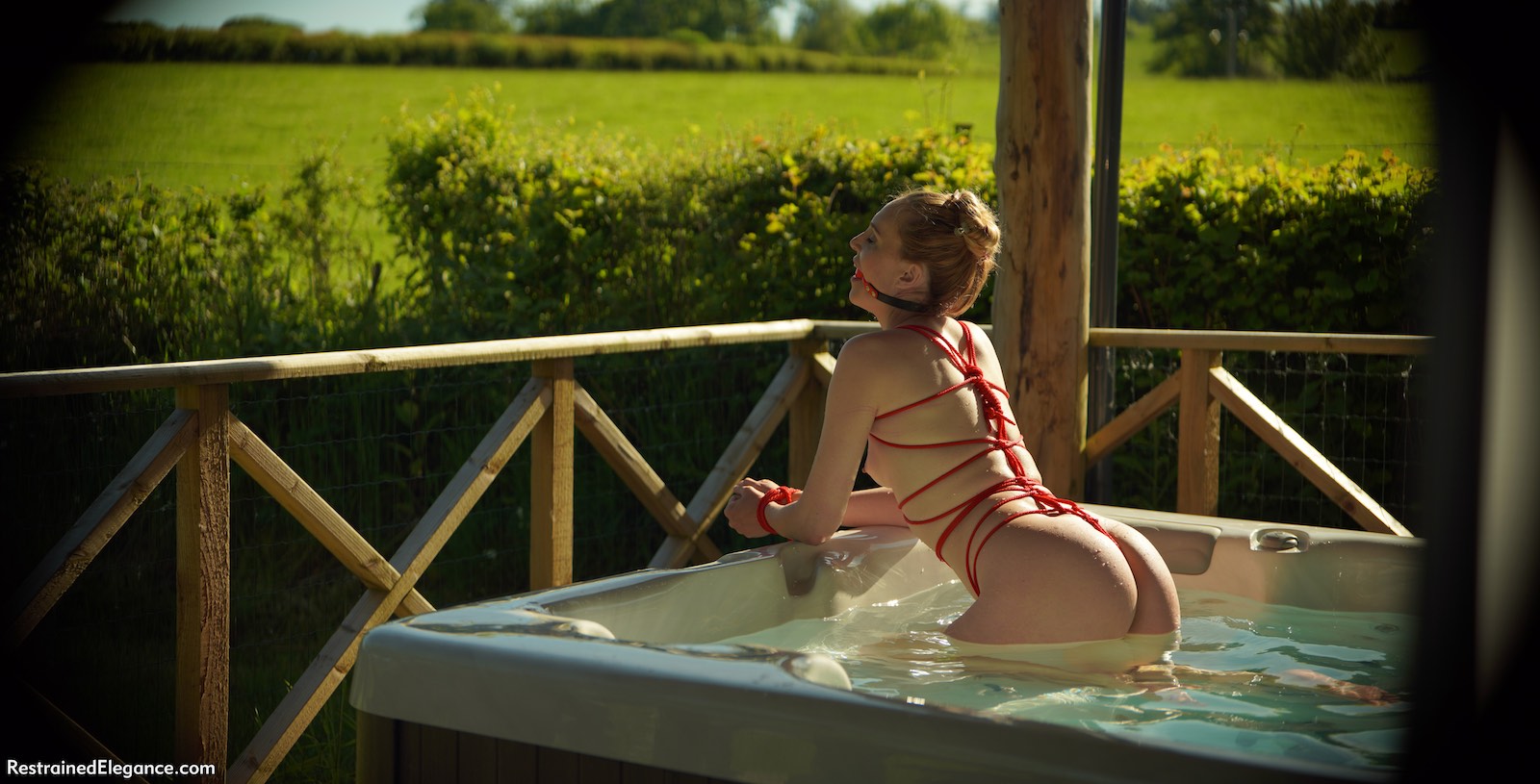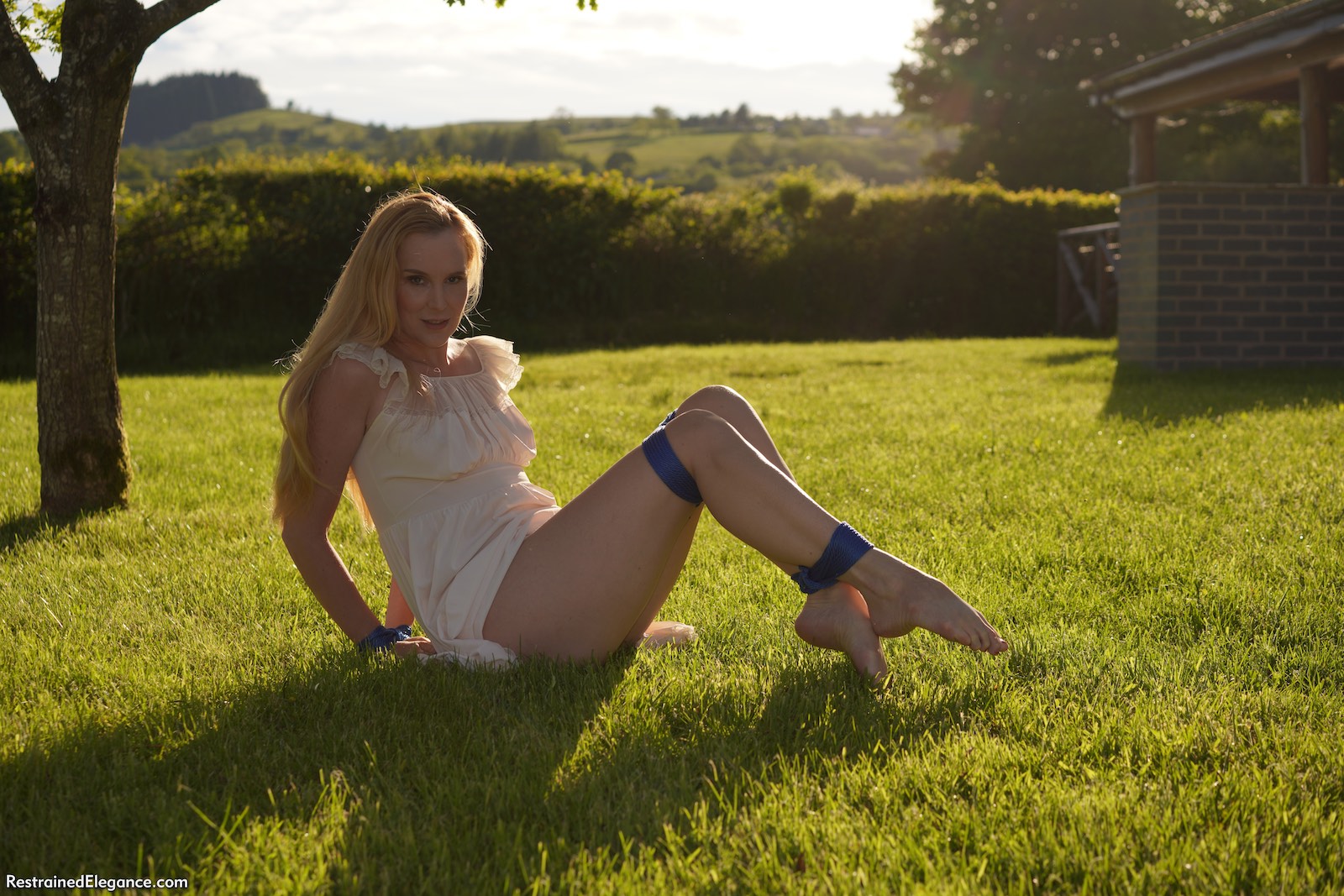 We got to try out several new colours of hemp rope – more secure to tie with, and these days available in brighter colours. Still not as vibrant as nylon/polypropylene rope, but a big improvement over the murky and muddy colours that hemp used to come in.
We realised a project I'd been wanting to do for a couple of years but which felt like it needed something other than our house as the setting – a set shot using polaroid film (technically the modern equivalent – Fuji Instax Square film, but it is the same insta-develop photochemical process). I wanted the gritty "reality" feeling of it for a retro sex crime photoset. I'll scan the pics for RE and we might auction off the physical prints once I've done so 🙂
I also had several new lenses I'd invested in over lockdown to try out. First up were the Sirui 1.33x anamorphics. If you've followed my tweets and posts you'll know I have something of a fetish for the anamorphic look – I think it makes everything look grand and cinematic, and I've been on a quest to find lenses that really work for it but don't cost what a genuine Arri or Cooke cine prime anamorphic costs. (Think house, not car). The Sirui's have limited anamorphic character being only 1.33x, but they're MUCH sharper than the SLR Magics I've been using, they cover a wider frame which means they are good for using on the Sony cameras, they have crisp manual focussing and a nice warm rendition. Very happy with the results – the shots of Ariel in the hot-tub were taken with those.
This was the first outing for my 100mm Sony STF lens, which is a clever bit of optics designed to give you smooth out-of-focus areas whilst retaining a very sharp centre and somewhat increased depth of field for your subject whilst pushing the background out of focus. The effect is quite subtle – the bokeh blur is way more pronounced on the 85mm and 135mm GM lenses, but the quality of the blur and the general look-and-feel are really interesting on the 100mm. Very much looking forward to more location trips to give it some more use, as I think it is in its element with deep background outside rather than in the confines of a room indoors.
I shot some stuff with a Helix Jr gimbal rig too – Gareth is being the camera operator for that in the shot above. It's good but I need some fine tuning of the settings and I think it'll work much better for two-model shoots, ideally with a second crew person because changing the camera settings on the fly is close to impossible for a single operator. It does great Sam Raimi "evil cam" footage so looking for more of that next time we get outdoors!
We have some more shoots tentatively booked in over the summer and a multi-model location shoot in September. I'll be taking custom bookings for those in due course but with the caveat that it all depends on the COVID situation – Ariel and I are waiting for our second vaccination before we get models back to shoot with us in the house, etc..
Fingers crossed our server move goes smoothly in the next few days, since I'm raring to process all of this cool stuff and share it with you!
Cheers, Hywel